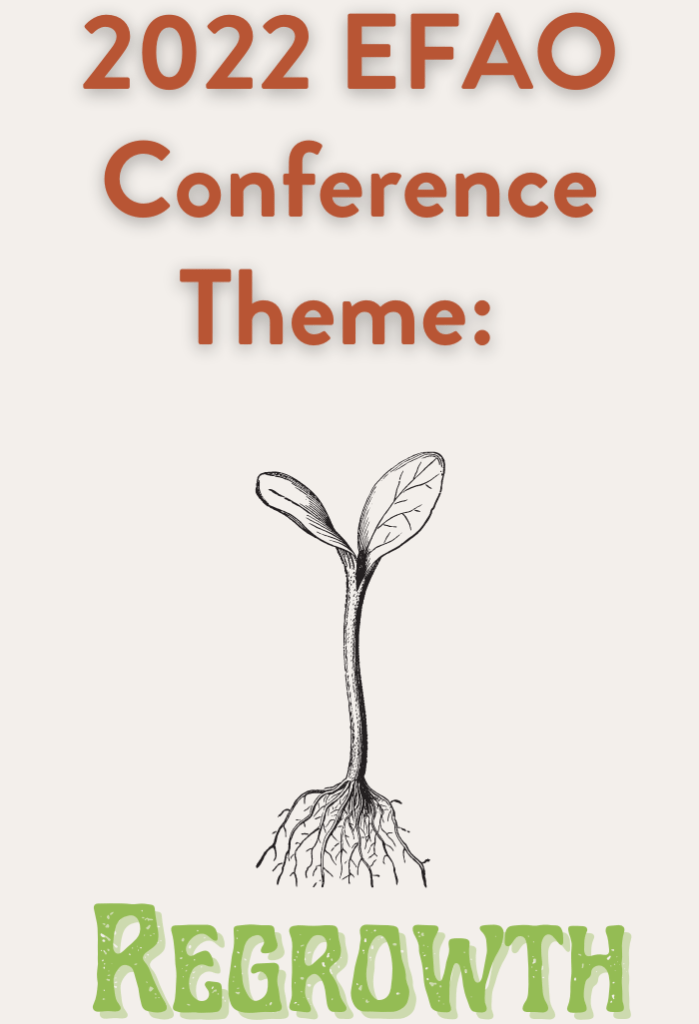 Save the date! The EFAO Conference will be offered in a dual format this year, with regional gatherings across the province, and an online program to allow for wider access to the educational components of the conference.
Southwestern Regional Gathering
Nov. 12, Earth to Table Farm, Waterdown
Eastern Regional Gathering
Nov. 19, Batawa Ski Hill Chalet, Batawa (12 minutes north of Trenton)
Northeastern Regional Gathering
Nov. 26 & 27, Northern Water Sports Centre, Sudbury
Online Program
Dec. 6, 7, & 8
More details to be shared in the weeks to come!