The Ecological Farmers Association of Ontario (EFAO) supports farmers to build resilient ecological farms and grow a strong knowledge-sharing community.
Established in 1979 by farmers for farmers, EFAO is a membership organization that focuses on farmer-led education, research and community building. EFAO brings farmers together so they can learn from each other and improve the health of their soils, crops, livestock and the environment, while running profitable farm businesses. Learn more >
Join us at our 2020 Conference
WHEN
NOV. 30 – DEC. 5, 2020
Virtual Meet-up
Tuesday April 20, 2021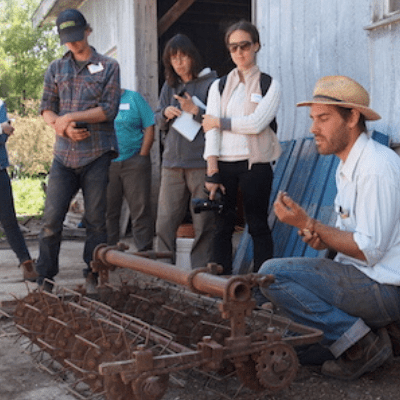 Join the team! EFAO is seeking an outgoing, collaborative, detail-oriented person to join the staff team as Events and Resources Manager. 
Full Story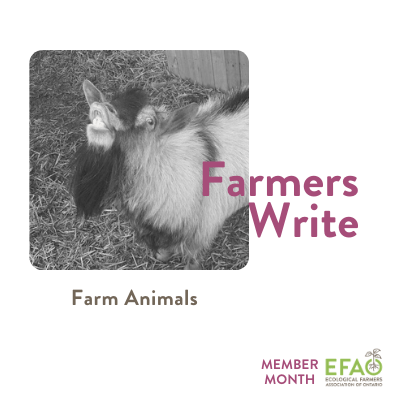 I milked goats and made cheese, but my most important job was to spread the love of a visiting billy goat to the nanny goats on the farm.
Full Story
Join the team! EFAO is seeking a curious and outgoing researcher with a keen attention to detail, to join the staff team as Research & Soil Health Program Coordinator.
Full Story