The Ecological Farmers Association of Ontario (EFAO) supports farmers to build resilient ecological farms and grow a strong knowledge-sharing community.
Established in 1979 by farmers for farmers, EFAO is a membership organization that focuses on farmer-led education, research and community building. EFAO brings farmers together so they can learn from each other and improve the health of their soils, crops, livestock and the environment, while running profitable farm businesses. Learn More >
Join us at our 2020 Conference
WHEN
NOV. 30 – DEC. 3, 2020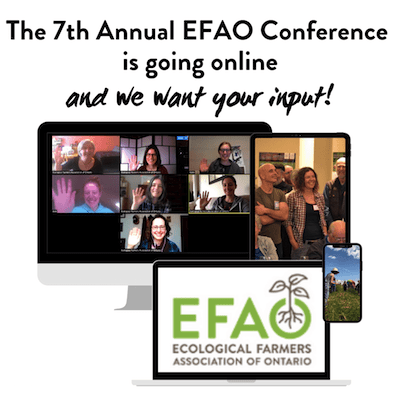 The 2020 EFAO Conference will be held in a virtual format this year so we can connect, share ideas, and learn together once again.
Full Story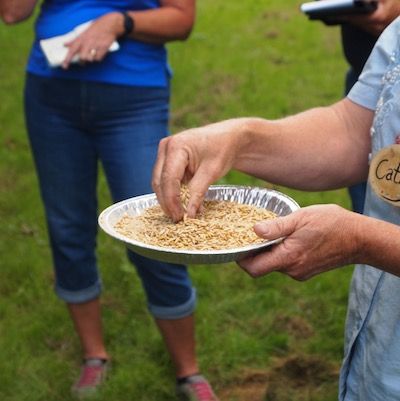 Seed Synergy's proposed amalgamation changes regulations to further enable the concentration of power for large-scale and multinational seed corporations.
Full Story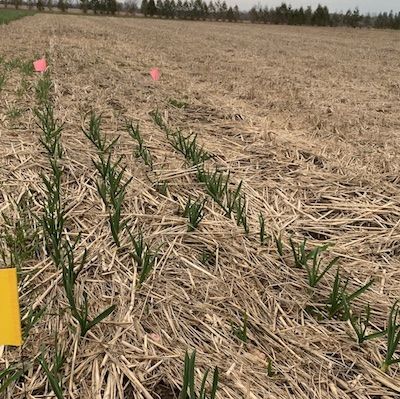 For the no-till garlic demonstration that is part of EFAO's No-Till Vegetable Trials, Ken Laing planted garlic on November 1, 2019 into a frost-killed cover crop of sorghum-sudangrass.  Plots were 48" x 120", with 4 rows 12" apart. Ken planted the plots by hand, but...
Full Story