The Living Laboratories Initiative is an integrated approach to agricultural innovation that brings farmers, scientists, and other partners together to co-develop, test, and monitor new practices and technologies in a real-life context.
Led by the Ontario Soil and Crop Improvement Association (OSCIA), Living Lab – Ontario project collaborators include farmers, agricultural and conservation organizations, and scientists from Agriculture and Agri-Food Canada and Environment and Climate Change Canada. Their research focuses on reducing the soil and nutrient runoff from agricultural land into Lake Erie, improving water quality, conserving soil health, and increasing biodiversity on agricultural lands in Ontario.
As a collaborator on the Living Lab – Ontario project, the Ecological Farmers Association of Ontario's two farm sites focus on reduced tillage and continuous cover for organic field crop production and organic vegetable production. Brett Israel of 3Gen Organics is trialing a double crop of winter barley and no-till soybeans compared to soybeans with traditional tillage and soybeans no-till planted into cereal rye. Ken Laing of Orchard Hill Farm is comparing different winter-killed and rolled cover crops and mulching systems to reduce tillage and maintain continuous cover for transplanted and direct seeded organic vegetable crops.
Living Lab – Ontario Collaborators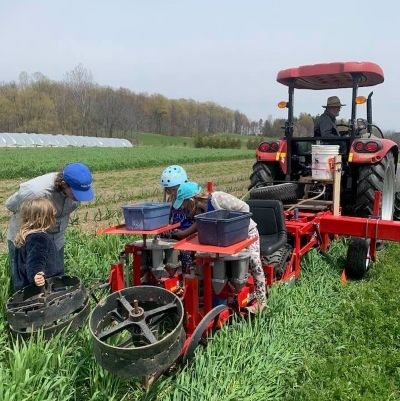 This is the second season of Ken Laing's No-Till Vegetable Trials, and the first year they've been run as part of Living Labs - Ontario. It is off to a busy start! Ken has been posting regular...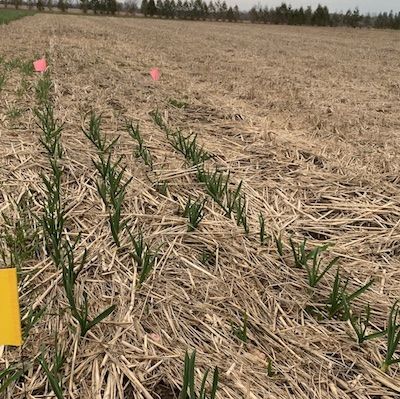 Encouraged by the success of hand planted no-till garlic into winter killed sorghum-sudangrass this past season, read about how Ken tried to mechanize the process using a no-till transplanter for their 2021 crop.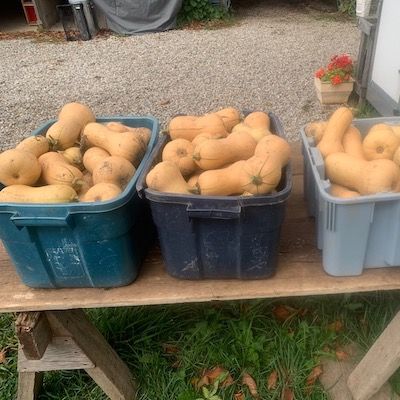 Growing cover crops so that they provide enough residue to suppress weeds for organic vegetable production requires planning!