Ken Laing – No-Till Vegetable Trials
Ken Laing of Orchard Hill Farm is comparing different winter-killed and rolled cover crops and mulching systems to reduce tillage and maintain continuous cover for transplanted and direct seeded organic vegetable crops. 
The no-till strategies used at Ken's site are:
Planting or transplanting into winter killed cover crops
Planting or transplanting into green cover crops either before or after termination
Planting or transplanting into deep compost mulch (DCM)
Read the summary of Ken's trials in 2020 and 2021.
For 2022, Ken is focusing his work on the no-till garlic and potato systems.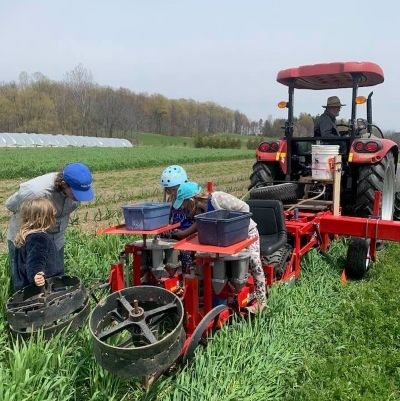 This is the second season of Ken Laing's No-Till Vegetable Trials, and the first year they've been run as part of Living Labs - Ontario. It is off to a busy start! Ken has been posting regular...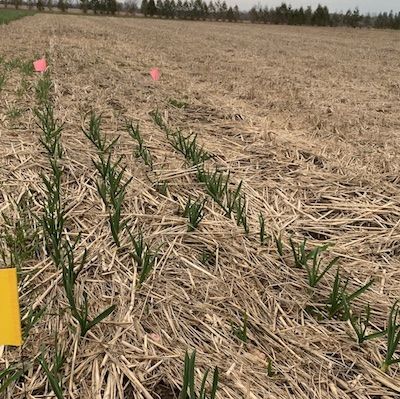 Encouraged by the success of hand planted no-till garlic into winter killed sorghum-sudangrass this past season, read about how Ken tried to mechanize the process using a no-till transplanter for their 2021 crop.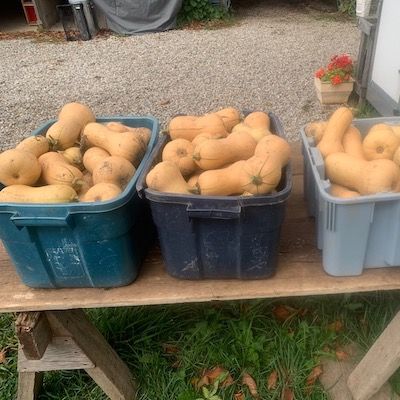 Growing cover crops so that they provide enough residue to suppress weeds for organic vegetable production requires planning!