Ken Laing – Organic No-Till Vegetable Trials
To reduce tillage in organic vegetable systems, Ken trialed a total of 13 organic vegetable crops no-till planted or transplanted into nine cover crop combinations.
The most promising no-till planting strategies that produced good weed control and good yields were not continuous no-till systems, since digging root crops is a major tillage event and establishing cover crops to plant into required tillage. They included:
Organic garlic no-till planted into a mown cover crop of sorghum sudangrass without any tillage for weed control

Organic potatoes no-till planted into mown cover crop of rye/hairy vetch without any hilling or tillage for weed control

Winter squash transplanted no-till into rolled hairy vetch and deep compost mulch without any tillage for weed control
Guiding Principles
Reduce tillage for organic vegetable production
Use a mechanized approach suitable for mid-scale vegetable grower (i.e. 10-50 ac)
Avoid the use of agricultural plastic materials
No-till Strategies Used
Planting or transplanting into winter killed cover crops
Planting or transplanting into green cover crops either before or after termination
Planting or transplanting into deep compost mulch (DCM)
Research Strategies Used
2020 | A broad survey or proof of concept of many strategies and crops to narrow down promising combinations.
2021 | Demonstration plots of the most promising combinations from 2020
2022 | Randomized, replicated plots of the demonstration plots from 2021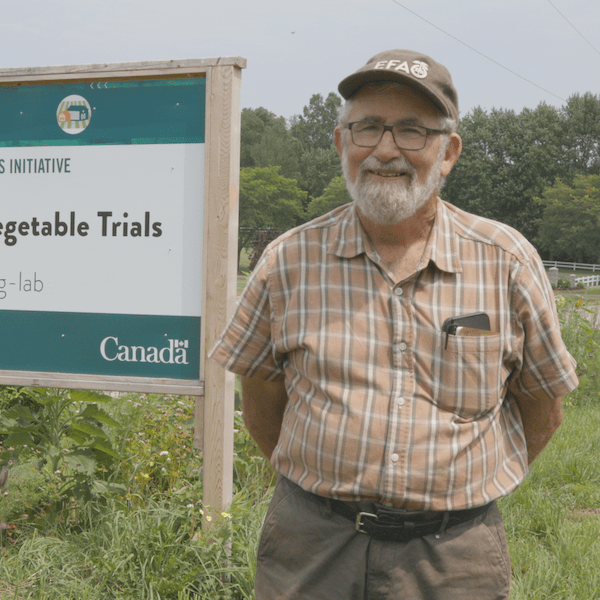 Read Ken's interim summary of his 2020 and 2021 trials comparing different cover crops and mulching systems to reduce tillage and maintain continuous cover for transplanted and direct seeded organic vegetable crops.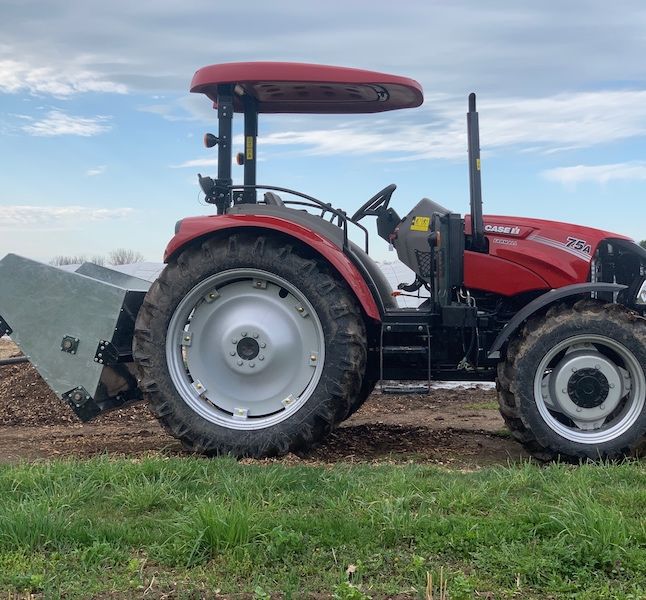 A gallery and description of the equipment Ken Laing uses as part of his no-till vegetable trials.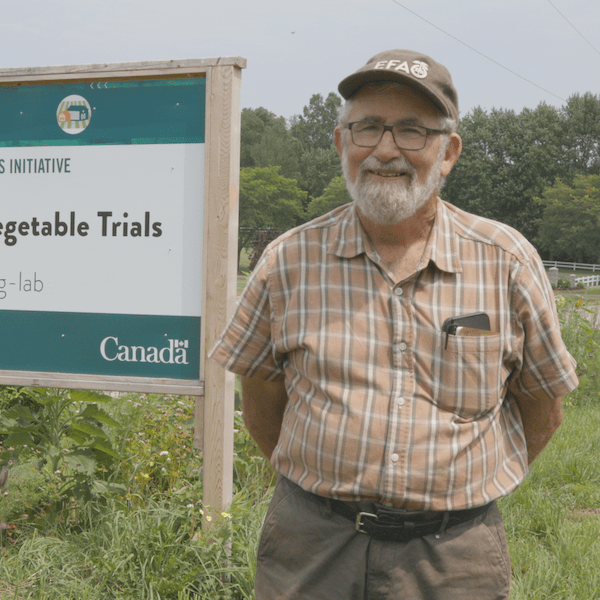 Ken Laing and Brett Israel answer questions about their involvement in the Living Lab – Ontario initiative, what it's been like so far, and what they hope to accomplish with their research.