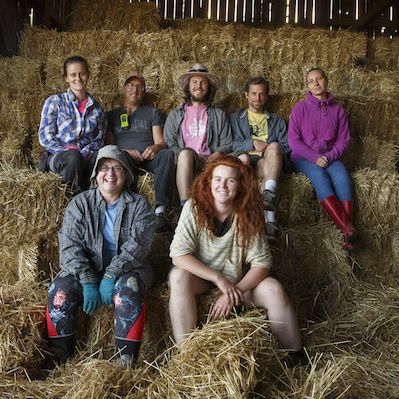 Term 4: Ignatius Farm New Farmer Training Program
Tuesday November 1, 2022

-

Wednesday November 16, 2022
---
The Ignatius Farm New Farmer Training Program is a collaboration between the Ignatius Jesuit Centre, EFAO, Everdale and the National Farmers Union Ontario. 
Educational content is geared toward new farmers, but is open to all farmers who might be curious about a certain topic, wishing to expand their farming knowledge, or in need of a refresh.
Important Information:
The 2022 Ignatius Farm New Farmer Training Program is FREE for everyone! This program is a project of Employment Ontario and is funded in part by the Canadian Government and the Ontario Government, and is a collaboration between the Ignatius Jesuit Centre, EFAO, Everdale and the National Farmers Union Ontario.
*Funding stipulations require participants to fill out a pdf registration form, which you will receive upon registration for this event. Data will be collected and handled by Ignatius Jesuit Centre and the NFU -O and will be treated as confidential and only shared with the funding agency.
Neither EFAO nor Everdale will view, handle or store any of the information in this form.
Term 4: Entrepreneurship Training for Starting a Farm Business
*Register for the whole term or choose individual events.  
**All events are recorded to allow participants to watch on their own time. Recordings will be made available on the course platform (Moodle) within 48 hours of the event.
November 1st, 7:00pm – 8:00pm: Full-term Participants' Meet-up, Online
November 2nd, 9:30am – 11:00am: Holistic Farm Design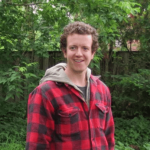 Are you wanting to start a farm business but are not sure where to start? This workshop will cover the bigger picture questions surrounding the development of a whole farm plan. Where are you now and where are you headed? How will an agricultural business fit with the rest of your life and in your community?  What will be your enterprise of focus and how do you determine the scale of your business? These questions, your questions and more will be discussed. 
Speaker: David Alexander, Everdale
November 2nd, 2:30pm – 4:00pm: Planning for Production
Having a product to sell is the first step in running an agricultural business.  Learn the steps needed and tools available to begin developing a production plan.  Learn about different models and scales of production supports and find out what will work best for your business.
Speaker: David Alexander, Everdale
November 4th, 9:30am – 11:00am: An Introduction to Human Resources for Small-scale Farm Operations
What makes for a good farm employer? This webinar will provide an overview of: a) Hiring and incentives; b) HR fundamentals; c) Interpersonal dynamics, training, and retention; and d) Planning, task management, and delegation.
Speaker: Brian Tammi, Paradise Fields Farm
November 4th, 2:30pm – 4:00pm: What are co-ops, and why do they matter now?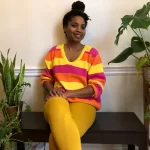 Co-ops are collectively-owned and democratically-run businesses that put people and planet over profits. As we 'build back better' in a post-COVID world, what role can co-ops play in creating more equitable and inclusive workplaces?
Speaker: Christine Clarke, Freedom Dreams Co-operative Education
November 7th, 9:30am – 11:00am: Marketing and Distribution
How do you create a successful marketing campaign for your business? This workshop will discuss how you conduct market research, how you price your product and effectively promote it, and how you evaluate market opportunities and possibilities.  We will also be looking at distributions and the various models for getting your product to the consumer.
Speaker: David Alexander, Everdale
November 7th, 2:30pm – 4:00pm: Finances and Budgets
This workshop will focus on the key financial information that every small business owner should know. We will move from terminology into different ways of organizing your business monetary information.
Speaker: David Alexander, Everdale
November 9th, 9:30am – 11:00am: Innovative Models of Land Access
One of the top barriers for new farmers is access to land.  Join three farmers as they share their stories and ideas around innovative land access models.  They will also discuss organizations and supports that could be helpful in your own land access journey.
Speakers: TBD
November 14th, 9:30am – 11:00am: Recordkeeping
Small businesses have an incredible amount of data to track.  Join us for this half day workshop where we will discuss a variety of methods and tools for recordkeeping that can be used in a wide range of applications for farms of different scales.  
Speaker: David Alexander, Everdale
November 14th, 2:30pm – 4:00pm: Assembling your business plan
A business plan is an essential tool in communicating your farm business' needs, goals and challenges and is often used to secure financing, make sound decisions and keep your plans on track.  This workshop will provide a business plan outline and provide tips and ideas about how best to incorporate farm-specific components. 
Speaker: David Alexander, Everdale
November 16th, 9:30am – 11:00am: Meeting Small Business Requirements on the Farm
How do you ensure you are doing everything you need to be doing as a business? From registering your farm business, to accessing business advantages, to choosing a sole proprietorship versus incorporating, there is a lot to consider! Kristel Manes from the Guelph-Wellington Business Centre will help participants understand what they should be doing in order to meet all requirements and ensure best practices.
Speaker: Kristel Manes, Executive Director of the Guelph-Wellington Business Centre & Tony Morris
November 16th, 2:30pm – 4:00pm: Financing your Farm
Financing is a major barrier to many new farmers.  This panel will provide an overview of some of the different types of financing options and programs for new farmers and the requirements for them.  There will also be an opportunity to ask questions of the representatives from different financing institutions and organizations (such as Fair Finance Fund and Alterna).
November 16th, 7:00pm – 8:00pm: Full-term participants' de-brief meet-up, online
Full program details available here  >