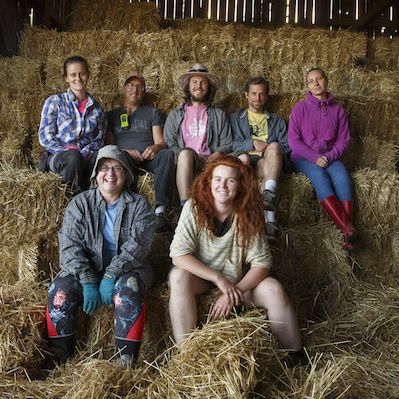 Term 3: Ignatius New Farmer Training Program
Wednesday August 11

-

Wednesday October 27
---
Term 3 focuses on expanding beyond basics and building skills for a specialized farm.
Register for the whole term or choose individual events (registration will open for individual events 4 weeks prior to the event).  
NEW! Sign up as an individual, or register your farm team or household of up to 5 people! This option is only available for full term registrations.
All events are recorded to allow participants to watch on their own time. Recordings will be made available within 48 hours of the event.
Term 3 includes:
August 11th: Virtual Field Day: Fair Fields Farm, 2:30-3:30
August 16th: Keeping Bees
August 18th: Virtual Field Day: Cavaleiro Farm
August 23rd: Farm Task Focus: Bagging Greens
August 25th: Virtual Field Day: Joyfully Organic Farm
August 30th: Orchard Care
September 1st: Growing Herbs and Teas
September 15th: Virtual Field Day: Earth Haven Biodynamic Farm
September 20th: Preserving the Harvest
September 22nd: Farm Task Focus: Compost Teas
September 27th: Intro to Permaculture
September 29th: Virtual Field Day: Conscious Kitchen
October 6th: Virtual Field Day: Sundance Harvest Farm
October 18th: Seed Saving
October 20th: Virtual Field Day TBA
October 25th: Vegetable Crop Planning
October 27th: Virtual Field Day TBA
Prices will increase after August 2nd.
Full program details available here  >
In order to make training and community building events accessible to all farmers and future farmers in Ontario, the Ignatius New Farmer Training Program strives to cover registration fees for anyone facing barriers. Need assistance covering the registration fee? Let us know!