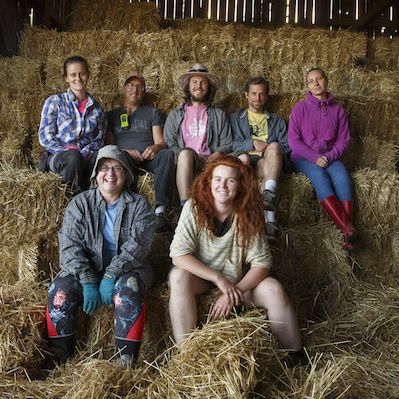 Term 3: Ignatius Farm New Farmer Training Program
Wednesday September 7, 2022

-

Wednesday October 19, 2022
---
The Ignatius Farm New Farmer Training Program is a collaboration between the Ignatius Jesuit Centre, EFAO, Everdale and the National Farmers Union Ontario. 
Educational content is geared toward new farmers, but is open to all farmers who might be curious about a certain topic, wishing to expand their farming knowledge, or in need of a refresh.
Important Information:
The 2022 Ignatius Farm New Farmer Training Program is FREE for everyone! This program is a project of Employment Ontario and is funded in part by the Canadian Government and the Ontario Government, and is a collaboration between the Ignatius Jesuit Centre, EFAO, Everdale and the National Farmers Union Ontario.
*Funding stipulations require participants to fill out a pdf registration form, which you will receive upon registration for this event. Data will be collected and handled by Ignatius Jesuit Centre and the NFU -O and will be treated as confidential and only shared with the funding agency.
Neither EFAO nor Everdale will view, handle or store any of the information in this form.
Term 3: Building Farming Skills
*Register for the whole term or choose individual events.  
**All events are recorded to allow participants to watch on their own time. Recordings will be made available on the course platform (Moodle) within 48 hours of the event.
September 7, 7:00pm – 8:00pm: Full term participants meet up, Online
Sept 12, 2:30pm – 4:00pm: Controlled Environments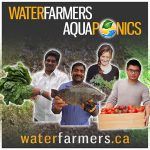 Hydroponics, vertical farming, mushroom cultivation, all require a controlled environment to achieve results year-round.
Evan Bell from Water Farmers will talk us through some alternatives to growing outside where one is at the mercy of the elements, the health of the soil, pests, etc.
Speaker: Evan Bell, Waterfarmers
Sept 14, 2:30pm – 4:00pm: What to Look For when Looking at Land
This panel of farmers will share the dos and don'ts, the mistakes and tips they've learned along the way for searching and finding the right farm property.
Angel Beyde will share their journey after recently purchasing land, Alex from Mulberry Moon Farm will talk about his experiences renting land and Lorne Jamieson will discuss the right steps to take when assessing potential properties.
We will include a Q&A so get your questions ready or even send them along ahead of the event to Chris at Ignatius.
Speakers: Angel Beyde, Alex Glazirin from Mulberry Moon Farm & Lorne Jamieson
Sept 19, 2:30pm – 4:00pm: Preserving the Harvest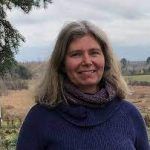 Do I have to blanch my beans before freezing? What do I do with all this eggplant? Should I dry my herbs or make into dips? I could never use that much pesto! How do I store my root vegetables? What is the difference between canning sauces versus refrigerator/freezer sauces?
Join this event to get the answers to all your preserving questions so that you can enjoy the bounty long after the harvest.
Speakers: Lisa Conroy, Maria Sergio, Chris MacLeod
Sept 21, 2:30pm – 4:00pm: Intro to Biodynamics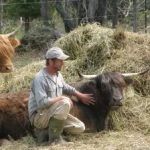 Cory Eichman of Saugeen River CSA will give an introduction to Biodynamic farming principles and how to apply them to your farm. Cory has been involved in biodynamic farming since 1992 and manages an 80-acre mixed farm, with a 5-acre market garden worked with draft horses.
Speaker: Cory Eichman, Saugeen River CSA
Sept 26, 2:30pm – 4:00pm: Deeper Dive into Soil Health
Evan Quigley runs a small scale organic vegetable farm in Wilton, Ontario and is obsessed with soil! "The more successful we are at building and balancing our soil the better the plants may nourish us; and the benefits don't end there." At The Kitchen Garden Evan has observed fewer weeds, healthy plants not plagued by pests or disease, and greater yields. Evan attributes much of that to the health of the soil.
Join us for a deeper dive into soil health with Evan, as he shares the knowledge and experience with soil that has helped The Kitchen Garden farm grow and thrive for 13 seasons.
Speaker: Evan Quigley, The Kitchen Garden
Sept 28, 2:30pm – 4:00pm: Permaculture
Permaculture is a set of design principles centered on whole systems thinking, simulating, or directly utilizing the patterns and resilient features observed in natural ecosystems. This webinar will provide an introduction to permaculture and its principles with time to ask your own questions or share ideas.
Michael Schimp will dispel the myths, and help us better understand what all the hype is about. Most importantly he explains the benefit to us, our growing crops, and the planet, when following a permaculture lifestyle.
Speaker: Michael Schimp, Three Acre Permaculture
Oct 3, 2:30pm – 4:00pm: Virtual Tour of Piccolo Farm Organics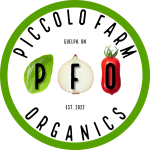 Join us for a virtual tour of Piccolo Farm Organics, run by Steve D'Alimonte – a recent graduate of the Ignatius farm internship program and the Ignatius Farm New Farmer Training Program!
At Piccolo Farm Organics, Steve grows Italian heirloom tomatoes, herbs, greens, and garlic using regenerative, no-till methods. Learn about his farm set up and journey to starting his farm business.
Speaker: Steve D'Alimonte, Piccolo Farm Organics
Oct 5, 2:30pm – 4:00pm: Restoring Practices for the Nervous System and Fascia
Let's face it: farmers can spend the whole year being stressed and nervous. From the weather (too much rain, not enough rain) to ordering seeds, crop planning, managing staff, and equipment repair! Your nervous system needs restorative practices to help combat all that stress.
Farmer Yoga Teacher Julie Bradley-Low joins us again to further our knowledge and understanding of how warming up our bodies everyday can help us be a healthy and effective farmer. Julie includes techniques to bring body and mind to a place of calm.
Speaker: Julie Bradley-Low, The Farmer Yoga Teacher
Oct 17, 2:30pm – 4:00pm: Seed Saving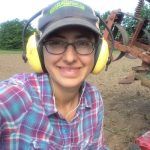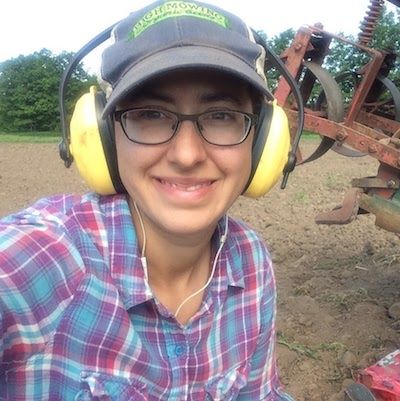 Besides the obvious benefit of "free" after your first purchase of seedling or seed packet, saving seeds from your own garden will produce a crop that naturally adapts to the environment in your backyard. You could also witness less pest or disease damage, and your yield will improve in size and even taste.
Seed saving, and/or seed swapping is a great way to share with friends and your community and maybe get some seeds to try something new.
This event will elaborate on the above points and share the how-to, and all the reasons why seed-saving might be your next favourite hobby!
Speaker: Rebecca Ivanoff, Seed Program Manager, EFAO
Oct 19, 2:30pm – 4:00pm: Vegetable Crop Planning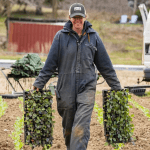 In this webinar Angie Koch will share how to get started with a crop plan, including how to lay out your fields, what to grow, and how much, and how to stagger plantings throughout the season.
Speaker: Angie Koch, Fertile Ground Farm
Oct 24, 7:00pm – 9:00pm: Full-term participants' de-brief meet-up, online.
Oct 26: Optional in-person Field Trip (TBD)
Full program details available here  >