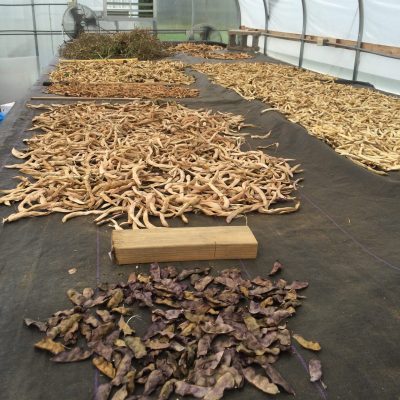 Seed Saving
Monday October 17, 2022 @ 2:30 pm

-

4:00 pm
---
The 2022 Ignatius Farm New Farmer Training Program is FREE for everyone! This program is a project of Employment Ontario and is funded in part by the Canadian Government and the Ontario Government, and is a collaboration between the Ignatius Jesuit Centre, EFAO, Everdale and the National Farmers Union Ontario.
*Funding stipulations require participants to fill out a pdf registration form, which you will receive upon registration for this event. Data will be collected and handled by Ignatius Jesuit Centre and the NFU -O and will be treated as confidential and only shared with the funding agency.
Neither EFAO nor Everdale will view, handle or store any of the information in this form.
Seed Saving:
Nine out of ten bites of food taken around the world begin with the planting of a seed. These beautiful and precious seeds have so much potential. By working together with seeds we can improve our observation skills as growers, the yield and taste of our crops, and the diversity we need in our gardens to adapt to a changing climate.
This workshop is your chance to learn from and ask all your seed saving queries. As new farmers and growers, knowing about how seed production works is vital. Expect to leave the workshop with the knowledge needed to begin thinking about saving seeds, how to plant the crops, how to clean them, and how to store your seed for your own use or to be shared with your community.
Speaker: Rebecca Ivanoff, Seed Program Manager, EFAO