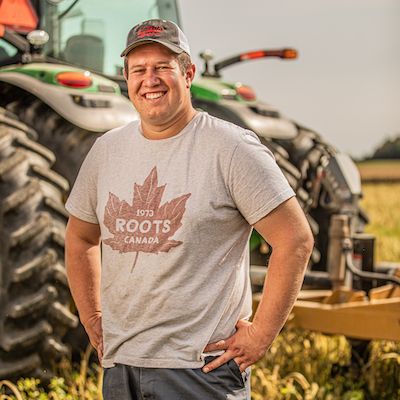 Small Grains and Reduced Tillage at 3Gen Organics
Thursday August 26, 2021 @ 5:00 pm

-

7:00 pm
---
Registration for this Field Day includes:
Complimentary registration for EFAO's first annual Small Grains Summer Conference on August 24th. No need to register separately. You are welcome to attend only the field day event if that is your preference.
A dinner meal prepared and served via outdoor food trucks (food provided by 3Gen Organics).
Please review EFAO's COVID-19 protocols before registering. Registration is limited to 30 attendees.
In-person Field Day at 3Gen Organics near Wallenstein, Ontario. 3Gen Organics is a multi generation family farm that is made up of 1000 acres of cropland and a farrow to finish swine operation, all of which are managed under the Canadian Organic Regime. The Israel family practices a diverse cropping system, and is working on the Living Lab – Ontario project to develop improved organic reduced tillage practices. Join Brett and the EFAO community to check out the 2021 plot trials including: no-till organic soybeans, double crop winter barley and organic soybeans, alfalfa "fueled" corn, interseeded cover crops in corn, and cover crops following small grains.