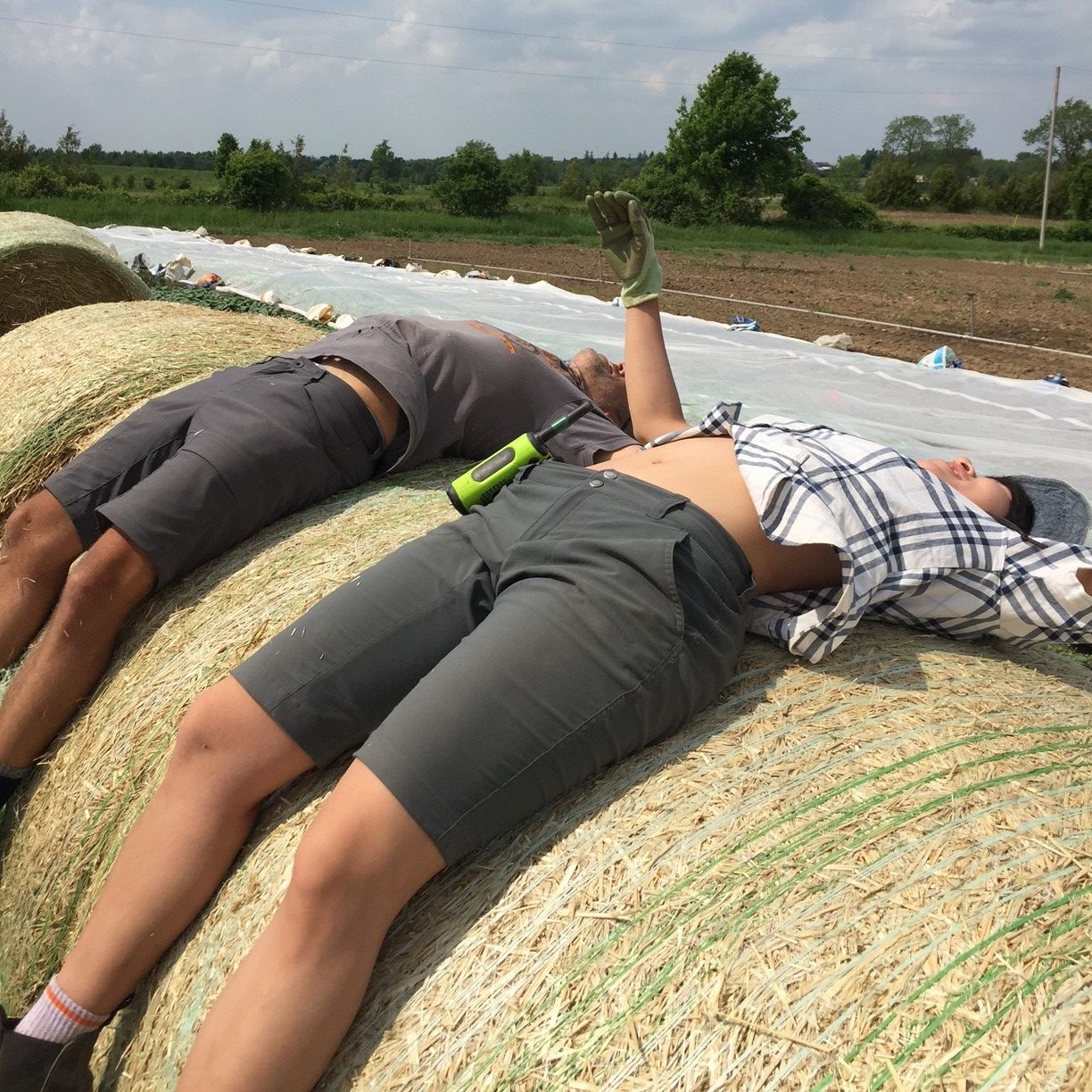 How to Get Strong & Fit While Farming
Wednesday July 13, 2022 @ 2:30 pm

-

4:00 pm
---
The 2022 Ignatius Farm New Farmer Training Program is FREE for everyone! This program is a project of Employment Ontario and is funded in part by the Canadian Government and the Ontario Government, and is a collaboration between the Ignatius Jesuit Centre, EFAO, Everdale and the National Farmers Union Ontario.
*Funding stipulations require participants to fill out a pdf registration form, which you will receive upon registration for this event. Data will be collected and handled by Ignatius Jesuit Centre and the NFU -O and will be treated as confidential and only shared with the funding agency.
Neither EFAO nor Everdale will view, handle or store any of the information in this form.
How to Get Strong & Fit While Farming:
Farming can be "back-breaking" work, but it shouldn't be!
During this hands on webinar you will be lead into a practice on how to do simple and effective exercises and movements to strengthen and stretch your body to prepare for and thrive during the ascending farming season. The webinar will start with body awareness, then posture and finally targeted exercises.
There will be a PDF resource that you can print and use as a tool to practice what you have learned "off the mat and into the field". A recording of this webinar will be available.
Speaker: Julie Bradley-Low, Stonegrove Wellness Studio