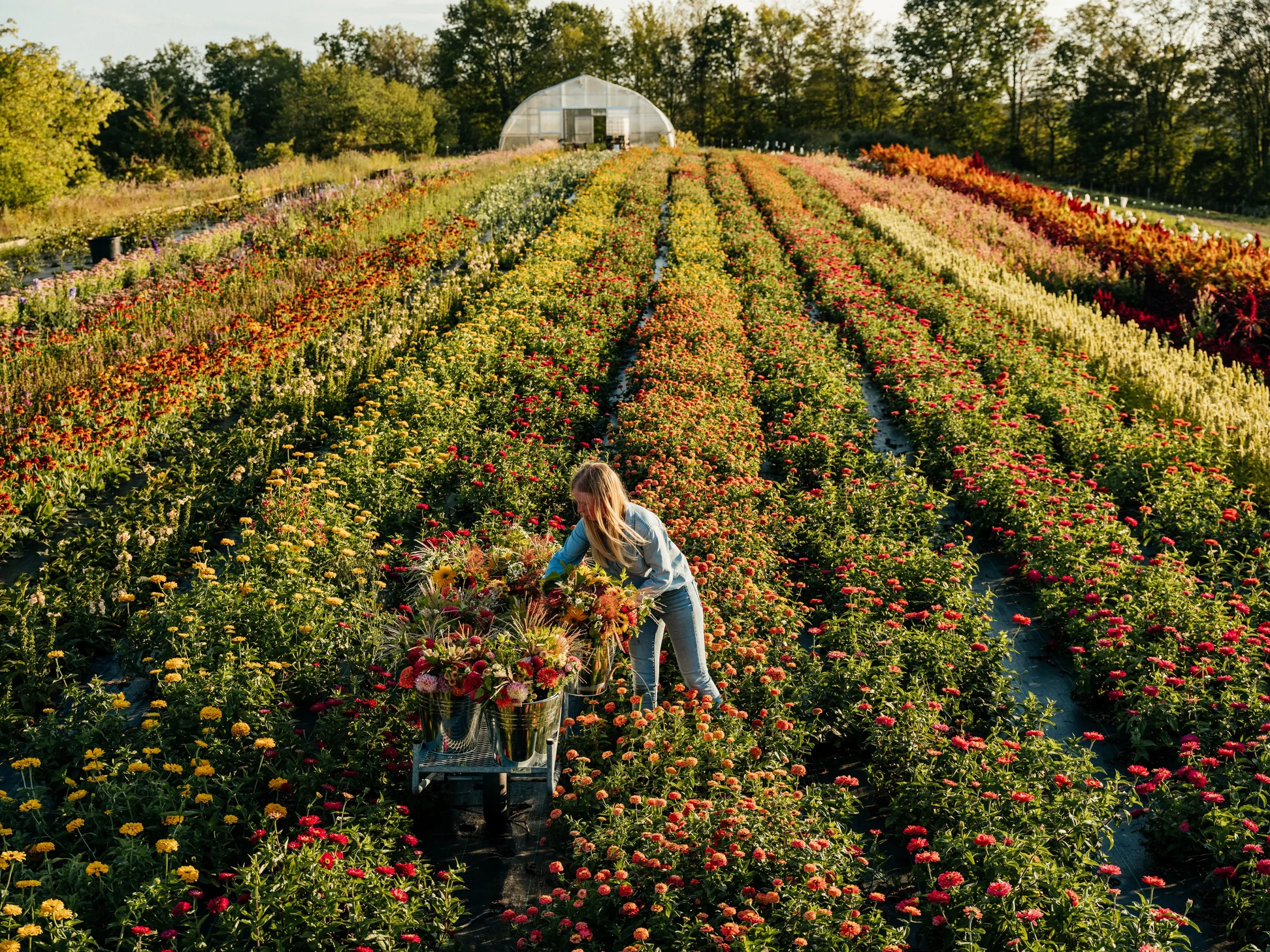 Flower Production
Monday June 20, 2022 @ 2:30 pm

-

4:00 pm
---
The 2022 Ignatius Farm New Farmer Training Program is FREE for everyone! This program is a project of Employment Ontario and is funded in part by the Canadian Government and the Ontario Government, and is a collaboration between the Ignatius Jesuit Centre, EFAO, Everdale and the National Farmers Union Ontario.
*Funding stipulations require participants to fill out a pdf registration form, which you will receive upon registration for this event. Data will be collected and handled by Ignatius Jesuit Centre and the NFU -O and will be treated as confidential and only shared with the funding agency.
Neither EFAO nor Everdale will view, handle or store any of the information in this form.
Flower Production:
Join Melanie Harrington of Dahlia May Flower Farm for this webinar discussing some of the differences between vegetable and flower farming: from starting seeds to marketing and sales.
From humble beginnings eight years ago, Dahlia May Flower Farm has been featured by Better Homes and Gardens, The Toronto Star, CBC television and radio, PayPal, Google, Canadian Florist Magazine and more. Dahlia May was named Agri-Business of the Year in 2019 at the Quinte Business Achievement Award and Melanie was awarded the title of Young Entrepreneur of the Year in 2018.
Speaker: Melanie Harrington of Dahlia May Flower Farm