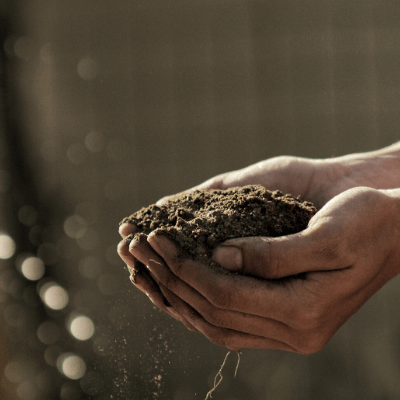 Deeper Dive into Soil Health
Monday September 26, 2022 @ 2:30 pm

-

4:00 pm
---
The 2022 Ignatius Farm New Farmer Training Program is FREE for everyone! This program is a project of Employment Ontario and is funded in part by the Canadian Government and the Ontario Government, and is a collaboration between the Ignatius Jesuit Centre, EFAO, Everdale and the National Farmers Union Ontario.
*Funding stipulations require participants to fill out a pdf registration form, which you will receive upon registration for this event. Data will be collected and handled by Ignatius Jesuit Centre and the NFU -O and will be treated as confidential and only shared with the funding agency.
Neither EFAO nor Everdale will view, handle or store any of the information in this form.
Deeper Dive into Soil Health :
Evan Quigley runs a small scale organic vegetable farm in Wilton, Ontario and is obsessed with soil! At The Kitchen Garden Evan has observed fewer weeds, healthy plants not plagued by pests or disease, and greater yields. Evan attributes much of that to the health of the soil.
Join us for a deeper dive into soil health with Evan, as he shares the knowledge and experience with soil that has helped The Kitchen Garden farm grow and thrive for 13 seasons.
Speaker: Evan Quigley, The Kitchen Garden