Are you getting into small plot agriculture or ecological agriculture?
Have you always wanted to do an internship but it didn't fit into your schedule?
Are you looking to increase your farming knowledge?
Are you looking to dive into a farm business but need some guidance?
New for 2020: Ignatius Farm New Farmer Education Program  
With collaboration from Everdale and the Ecological Farmers Association of Ontario (EFAO), Ignatius Farm has restructured their intern farm education program in order to advance new farmers and anyone interested in farming, gardening, and food advocacy.
The program will offer over 25 half-day workshops and field trips to local farms and food businesses. Participants will begin with foundational knowledge, learn about specialized aspects of farming, and then end with a focus on establishing farm businesses. Participants can opt to join for a single workshop or field trip, a full term, or the entire program.
Registration will open in March 2020. Contact farmeducation@ignatiusguelph.ca for more details.
Sample Program 
Term 1
April 22, 23 and 29, 30
5+ Workshops, 1 Field Trip
Provide foundational knowledge and language for basic farm work. Sample workshops: Intro to Organic Ag., Intro to Growing, Soil, Botany, Spring growing indoors.
Term 2
Wednesdays in May – August
8 Workshops, 8 Field Trips
Teaches the application of farm language and knowledge. Sample workshops: Pest/disease management, Irrigation, Bed preparation, weed management, Harvest/postharvest, Field/bed preparation, Crop rotations, cover crops, and green manures, Indoor fruiting crops, Ergonomics/farmer health. 
Term 3
Wednesdays in September-October
4 Workshops, 3 Field Trips
Expands beyond basics to build skills for a specialized farm. Sample workshops/field trips: 
Apiculture, Permaculture, Livestock, Flower production, beer/cider production, value-added products.
Term 4
November 10, 11, 12 & 17, 18, 19
10 Workshops, 1 Field Trip
Provides entrepreneurship training for operating a farm business. Sample workshops: Farm planning, Field design and crop planning, Production system management, Record keeping, Marketing and distribution, Finances/budgets, Land access, Privilege and Oppression in Agriculture.
Made possible by a collaboration between: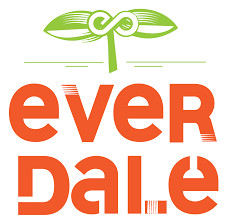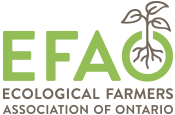 This program is funded by the Ontario Trillium Foundation.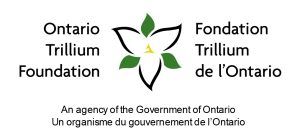 The Ontario Trillium Foundation (OTF) is an agency of the Government of Ontario, and one of Canada's leading granting foundations. OTF awarded $108 million to 629 projects last year to build healthy and vibrant communities in Ontario.