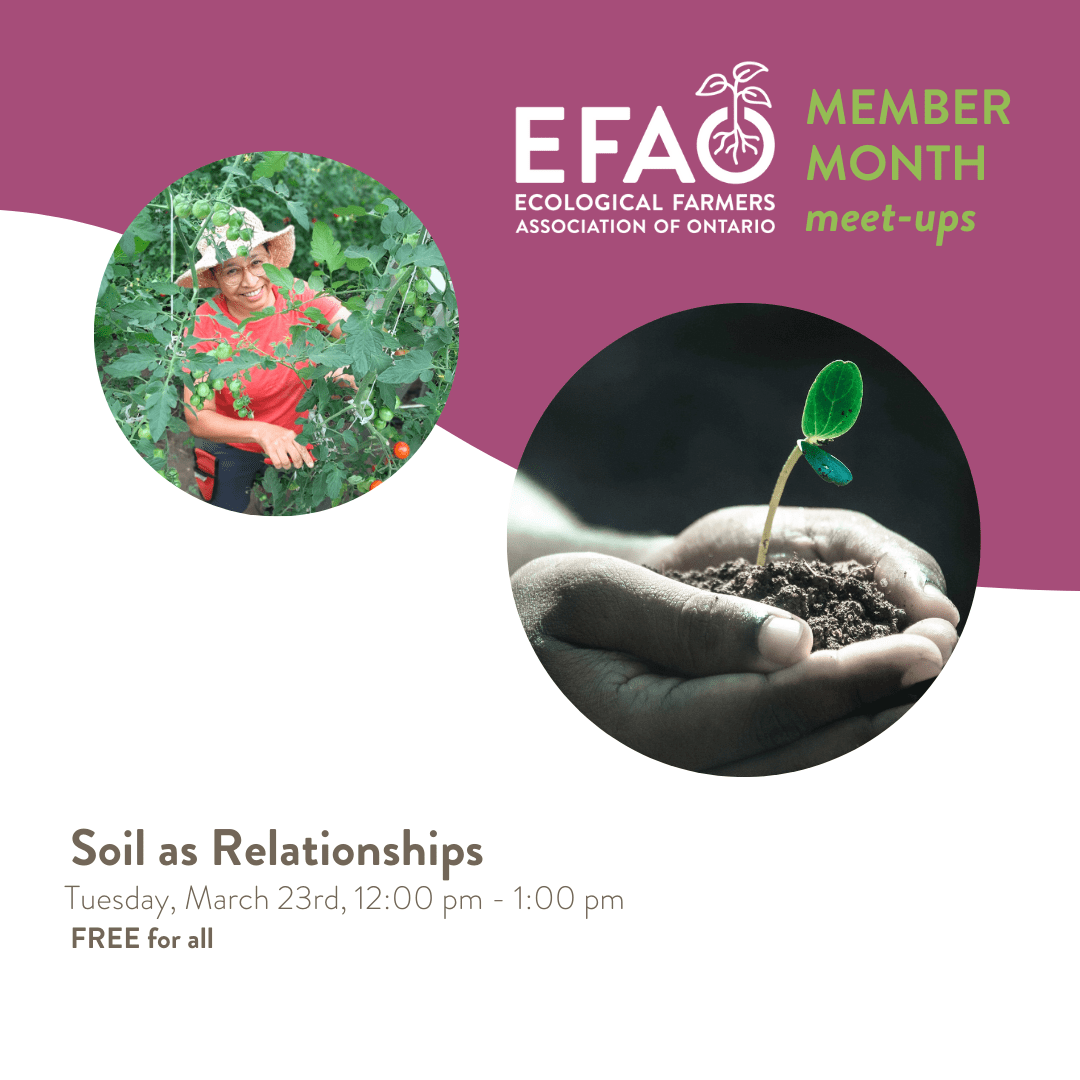 Soil as Relationships
Tuesday March 23, 2021 @ 12:00 pm

-

1:00 pm
---
While ecological farmers know more about soil health than many, this conversation invites us to look at soil health as a series of relationships. In Afro-Indigenous teachings throughout time and place, the natural world, including the soil that feeds us, is not a resource. Soil, water, air, plants, animals are a series of relationships in which humans have their role, in a beautiful exchange of nourishment and obligation. Afro-Indigenous teachings and skills highlight the need to tend, nurture, and weave to maintain relationships of balance above and below ground.
Understanding soil ecosystems as a web of living relationships can inspire us as growers to cultivate more diverse microbial communities within the soil through practices like increasing plant diversity aboveground, covering the soil and leaving soil layers intact. De-colonizing our farm practices fosters stronger, more diverse relationships, increasing resilience and abundance, as well as a deeper sense of connection and belonging to the land.
Facilitator: Angel Beyde
Angel is a Black / mixed race grower of food and flowers. An Organic Master Gardener, educator and facilitator, Angel has worked in Urban Ag, eco-landscaping and non-profits for many years. She is passionate about regenerative growing practices as key to food security and community abundance. Angel and her husband Raph are currently looking for rural land with a home to start their organic market garden Good Fortune Farmstead in 2021.