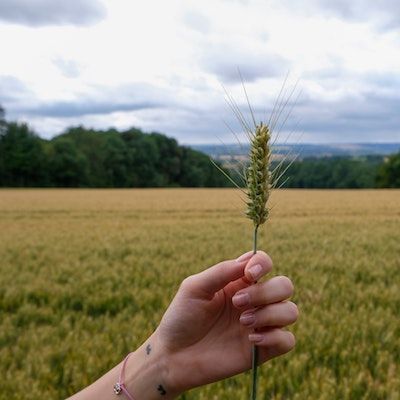 Small Grains Meet-Up: Ask a Certified Crop Advisor
Thursday June 17, 2021 @ 12:30 pm

-

1:30 pm
---
Certified Crop Advisors (CCAs) are a great source of information for farmers. They are experts in agronomy and can provide valuable insight and information about on-farm decision-making.
This June, we will be joined by Jennifer Doleman, a farmer, seed producer and CCA. She brings a wealth of expertise and experience. Come prepared with your most pressing small grain agronomy questions.
About Jenn:
Enthusiastic farmer, agronomist, beekeeper, environmental steward & mom from the Upper Ottawa Valley.
A 3rd generation seed producer and farmer, Jennifer farms with her husband & her parents in Renfrew County, an hour northwest of Ottawa. Science and sustainability are at the core of their farming practices with an emphasis on farm-based research, including periodic cooperation in larger-scale research projects with the Ontario Soil & Crop Improvement Association and OMAFRA.
A proud graduate of the University of Guelph with a degree in Agricultural Science at the University of Guelph, her studies had an emphasis on agronomy and communications. She is also an independent Ontario Certified Crop Advisor (CCA) with the Nutrient Management Specialty.
Jennifer's farm boasts a very diverse crop rotation that includes traditional grains and oilseeds, such as corn, wheat and soybeans but also barley, canola, flax, oats, triticale, peas, forages & sunflowers. These are grown to support the farm's several farm-gate value-added streams including a bird feed brand, honey and beeswax products, seed production of annual forages and cover crops, & livestock feed.
Good soil health is crucial to the farm's success.  Early adopters of no-till, reduced tillage practices have been enjoyed for several decades, to the benefit of soil structure and water quality.  Cover crops & honeybees have been more recent additions to the farm to complement the diverse rotation.
A graduate of the Advanced Agricultural Leadership Program (AALP), Jennifer believes that collaboration, strong connections and diversity are the key to a healthy farm, a healthy community and a healthy economy.   To that end she is very involved in local and provincial organizations that emphasize environmental stewardship, community and agricultural development.