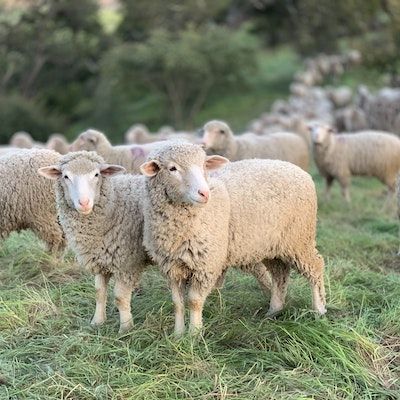 Silvopasture Intensive
Monday January 31, 2022 @ 12:30 pm

-

Monday February 21, 2022 @ 2:30 pm
---
Silvopasture is the integration of grazing livestock, trees, and forages which builds more productive and resilient farm ecosystems. This course will cover the basic key points for both converting woodlands and pasture to silvopasture systems, discussing when a given piece of land is appropriate (and not), and the approach and tools needed to succeed. Participants will have access to a library of resources outside of class, and be encouraged to do some planning on their own farm designs in between sessions. The live sessions with farmer and Silvopasture author Steve Gabriel will be focused on looking at various participant farms as case studies so we can collectively find solutions and connect to an Ontario-based community of practice around silvopasture. See more about Steve and his work at www.SilvopastureBook.com
Course Dates: January 31, February 7, 14, 21, 2022 (Weekly on Mondays) from 12:30-2:30pm (online over Zoom).
Prices increase January 24th, so don't miss out- sign up now!
This course is suitable for all levels of silvopasture practitioners, from beginners just dreaming of their first foray into silvopasture to more experienced practitioners looking to hone their practice or gain insight into a specific aspect of a project. Participants will also be provided with three Silvopasture recordings from the 2020 and 2021 EFAO conferences: Silvopasture in Practice, Mapping a Successful Silvopasture, and Silvopasture 201. These recordings are not required viewing, but will provide background preparation if desired, particularly for those who are newer to the subject.
About the Instructor: Steve Gabriel is an ecologist, forest farmer, and educator living in the Finger Lakes Region of New York State in the US. Throughout his career, Steve has taught thousands of farmers and land managers about the ways farming and forestry can be combined to both benefit the ecology and the bottom line of the farm. He is Agroforestry Extension Specialist for the Cornell Small Farm Program and has served as guest faculty at Cornell University, Sterling College, Paul Smiths College, and the Omega Center for Sustainable Living. Alongside his wife, Elizabeth, he co-stewards Wellspring Forest Farm, where they produce mushrooms, maple syrup, duck eggs, pastured lamb, and elderberry extract, all from forest-based systems. Steve co-authored Farming the Woods with Ken Mudge in 2014, and is author of the new book Silvopasture, released in 2018. He passionately pursues work to reconnect people to the forested landscape and see the value of trees and forests as an essential part of a regenerative future.