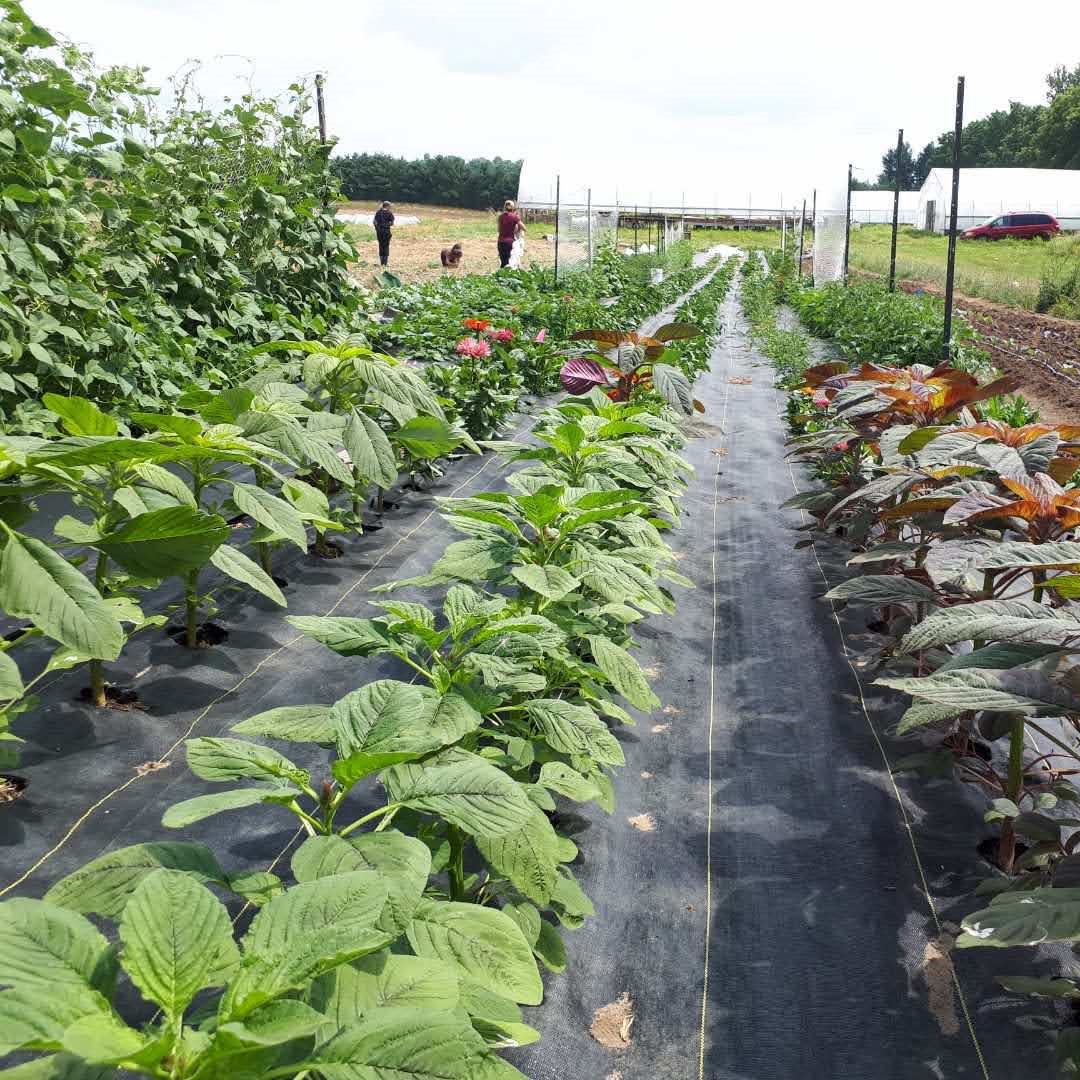 Seed Demonstration Garden Tour & Local Varieties Tasting
Wednesday August 24, 2022 @ 10:00 am

-

1:00 pm
---
Join us for a tour and tasting to learn about the incredible work of local seed stewards!
Fertile Ground Farm is a 2022 host site for the Seed Demonstration Gardens.The goal of these demonstration gardens is to serve as a hub to showcase and evaluate varieties of interest for ecological farmers and growers that can contribute to a regional seed system. These Gardens are sites for exploring and showcasing 80 different vegetable varieties best suited for regional seed production, growing crop varieties for conservation in partnership with Seeds of Diversity, and trialing okra, red pepper varieties, and carrot varieties in collaboration with farmers across the province.
Local seed is the basis for truly local food, and farmers and growers in our region have been saving, selecting, and breeding interesting, resilient, and storied seeds for generations. Join us for this farm tour and tasting to learn about these varieties, who grows them, and what makes them so special.
The farm tour begins at 10:00am. Participants are invited to bring a bagged lunch which can be eaten alongside some catered snacks that showcase the varieties grown in the gardens. There will also be variety tastings, where you can help us pick which varieties in the trials taste the best! 
For more information about the Seed Demonstration Gardens visit seedsecurity.ca/engage and efao.ca/seed-security/ 
The Seed Demonstration Gardens are funded in part by the Government of Canada through Agriculture and Agri-Food Canada's Canadian Agricultural Strategic Priorities Program (CASPP), a $50.3 million, five-year investment to help the agricultural sector adapt and remain competitive.