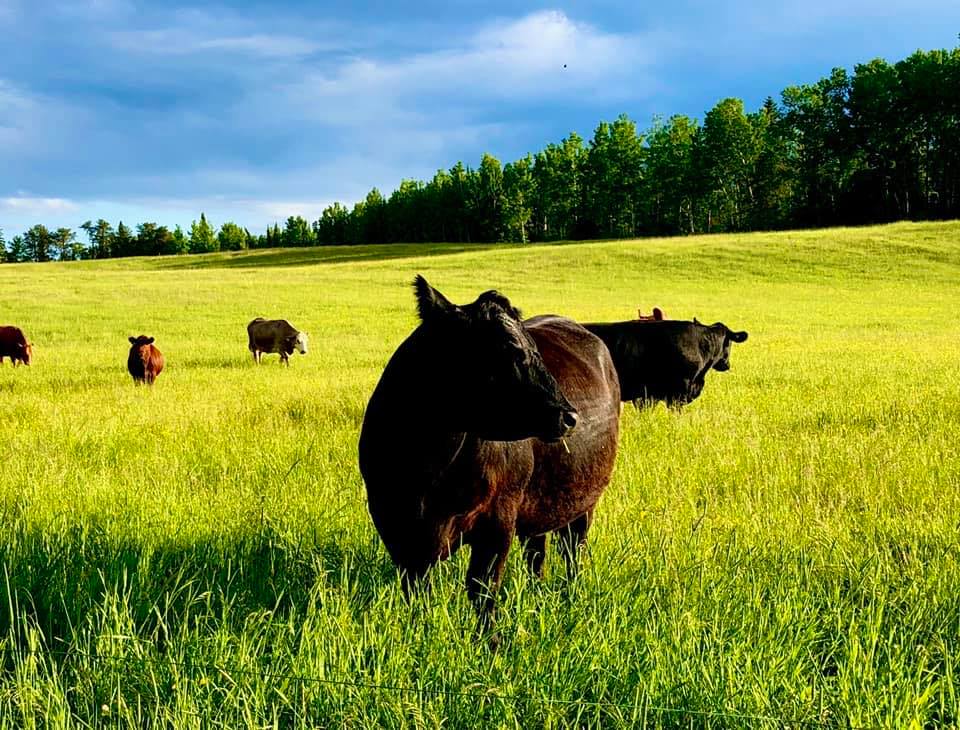 Rotational Grazing at Black Barn Farms
Saturday October 14 @ 10:00 am

-

2:00 pm
---
This day is made possible thanks to funding from Farmers for Climate Solutions and the On-Farm Climate Action Fund.
At Black Barn Farms, Sarah and Phil practice regenerative agriculture – raising grass-finished beef and forest-raised pork in a way that prioritizes animal welfare, environmental sustainability and producing high-quality meats. Join us for a full-day workshop (including a catered, local lunch!) to learn how they use rotational grazing to improve their soils, reduce input costs and improve animal health and welfare. You will also get a chance to check out their fodder production system for supplementing their livestock with fresh microgreens during the winter months.
The day will start out with a tour of Black Barn Farms to see rotational grazing in action, including fencing choices, watering set-up, logistics and timing of rotating livestock through the paddocks as well as winter bale grazing. After that, we will head down the road to the Oxdrift Hall for a catered, local lunch from the 807 Food Co-operative, followed by an informal discussion and Q&A with Sarah and Phil.
Schedule:
10am – 12pm: Farm tour of Black Barn Farms
12pm – 1pm: Lunch
1pm – 2pm: Discussion and Q&A
This event is an OSCIA-recognized Knowledge Sharing Event (KSE) for farmers with On-Farm Climate Action Fund (OFCAF) projects in the rotational grazing category.