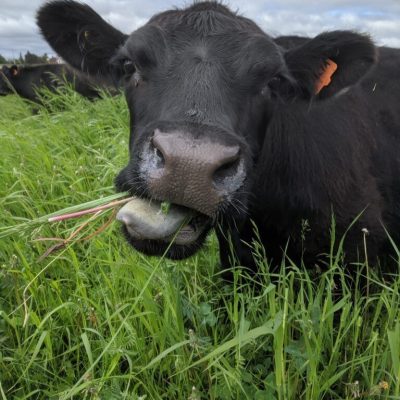 Rotational Grazing at Kirkview Farms
Saturday August 12 @ 10:00 am

-

1:00 pm
---
The team at Kirkview farms believes that adding rotational grazing to your land will provide significant benefits to your farm. It can aid in rebuilding soil health, reducing input costs and improves animal health. Mike, the host for this field day, will review the holistic aspect of rotational grazing, the how, and the "dos and dont's". He will provide an overview on the grass fed market, grass fed genetics, pasture forages, grazing plans, fencing and water supply.
The majority of this field day will be spent on a tour of Kirkview farms to learn about the principles of rotational grazing in action: see how it supports our soil, our animals, the environment and in turn ourselves and our community. On the tour, you will see how Kirkview farms is using the 6 regenerative farming principles combined with permaculture-based designs to create an unique agro-ecosystem model.
Attendees are encouraged to explore regenerative agriculture as a topic before coming, but no matter what type of farming you do, you will learn something during this field day!
Bring your own bagged lunch for a community picnic during the day. Some refreshments will be provided.
This day is presented in partnership with Farmers for Climate Solutions and with funding support from the On-Farm Climate Action Fund.

This event is an OSCIA-recognized Knowledge Sharing Event (KSE) for farmers with On-Farm Climate Action Fund (OFCAF) projects in the Rotational Grazing Systems category.
Questions about OFCAF should be directed to OFCAF@ontariosoilcrop.org