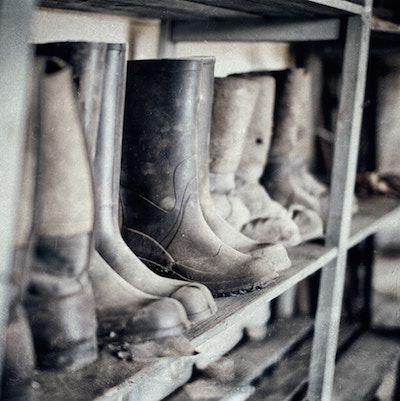 Planning the Post-Pandemic Season
Wednesday February 24, 2021 @ 10:00 am

-

12:00 pm
---
The French version follows the English version / La version française suit la présente version anglaise
In Northern Ontario, the COVID-19 pandemic has resulted in heightened consumer demand for locally grown and produced foods. Meeting this demand is proving difficult as agri-businesses face numerous challenges including lack of rural broadband, labour shortages and limited options for processing. Despite these challenges, many agri-businesses are finding innovative ways to facilitate consumer access to their products, including leveraging social media, enhancing local food initiatives, and launching online stores and e-platforms.
As farmers plan for the 2021 growing season, how can the momentum of local food be further leveraged? Join David Thompson, Manager of the Rural Agri-Innovation Network (RAIN), as we reflect on this past year and identify what is needed to ensure stability and food security in the post-pandemic season. RAIN was part of a research collaborative that identified emerging needs of Northern Ontario agri-businesses and provided support for production, distribution, marketing and evidence-informed recommendations.
The project has produced preliminary survey results available here.
Panelists:
Susan George, ICT Sector Lead/Program Advisor, Sault Ste. Marie Innovation Centre
An experienced Advisor and Program Manager in High Tech, she has worked across multiple organizations including Nortel, Tellabs, & Cisco Systems. With Program Management as her core skill, she has built and executed thought leadership and initiatives to foster technology adoption in Sault Ste Marie and is passionate about making a larger impact in Northern Ontario with respect to Technology adoption.
Chris Walker, Head of Sales, Local Line
Chris grew up on a small family beef farm in Bruce County, Ontario where he still spends a great deal of time in the Summer helping his brother and father. After attending university, Chris spent several years in enterprise software sales before ending up at Local Line where puts his experience to work where his passion lies; helping farmers to be more profitable. Chris has helped hundreds of farmers and markets across North America to transition to selling online and successfully save time while growing their business.
Peggy Baillie, Co-owner, Three Forks Farms Manitoulin Island
Peggy Baillie is the co-owner of Three Forks Farms located in Ice Lake on Manitoulin Island. They grow high-quality, safe and certified organic vegetables, chicken and garden seeds for Northern Ontario.
This event will be offered in English and is offered as part of the COVID-19 Relief Training Program, in partnership with the Rural Agri-Innovation Network, with generous funding support from FedNor.
---
Une planification pour la saison post-pandémie
Dans le Nord de l'Ontario, la pandémie de la COVID-19 a entraîné une demande accrue des consommateurs pour les aliments cultivés et produits localement. Répondre à cette demande s'avère difficile car les entreprises agricoles font face à de nombreux défis, notamment le manque de services à large bande dans les régions rurales, les pénuries de main-d'œuvre et un accès limité aux installations certifiées de transformation alimentaire. Malgré ces défis, de nombreuses entreprises agricoles trouvent des moyens novateurs de faciliter l'accès des consommateurs à leurs produits, notamment en tirant parti des médias sociaux, en améliorant les initiatives alimentaires locales et en lançant des magasins en ligne et l'utilisation des plate-formes électroniques.
Alors que les agriculteurs planifient la saison agricole de 2021, comment est-ce que l'alimentation locale peut-elle être davantage mise à profit? Joignez-vous à David Thompson, gestionnaire du Rural Agri-Innovation Network (RAIN), alors que nous réfléchissons à cette dernière année et identifions ce qui est nécessaire pour assurer la stabilité et la sécurité alimentaire pendant la saison post-pandémique. L'organisme RAIN a fait partie d'une collaboration de recherche qui a identifié les besoins émergents des entreprises agricoles du Nord de l'Ontario et, basé sur les données recueillies, a fourni un soutien pour les recommandations sur la production, la distribution et la commercialisation des produits alimentaires locaux.
Ce projet a produit des résultats d'enquête préliminaires qui sont disponibles ici.