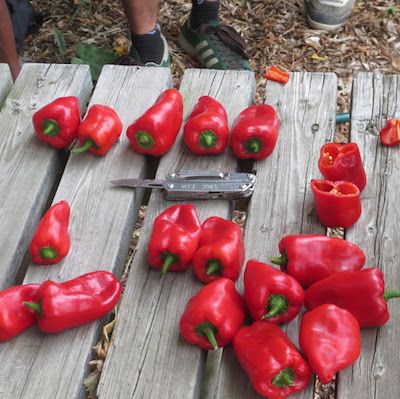 Peppers! On-Farm Pepper Breeding in Canada
Wednesday August 19, 2020 @ 1:00 pm

-

2:00 pm
---
The diversity of peppers is truly amazing! Did you know there are 38 species of Capsicum peppers, including Capsicum annum — the most commonly cultivated pepper species in the world. These species include a variety of peppers that are grown worldwide and valued as fresh vegetables, spices, medicine, and ornamental plants. The wild ancestors of all peppers grew in tropical South America, but these fruits now grow around the globe and are important to many cultures.
Here in Canada farmers are involved in variety trials to find the best bell or shephard/corno peppers suited to their region, some are breeding new varieties of peppers on-farm, and chefs are using peppers to showcase the local diversity of foods! Join us for this 1-hour webinar to learn about pepper trials and on-farm plant breeding.
The webinar will start with a go-around of farmers in Ontario and Quebec doing on-farm selection, before moving into a discussion and Q&A with Michael Mazourek, the breeder at Cornell University behind the Habanada pepper. For more background information on seed saving and pepper selection in Canada ahead of the webinar, take a look at the BFICSS Pepper Fact Sheet. Everyone is welcome! This webinar is being hosted by SeedChange in partnership with CANOVI and the EFAO.