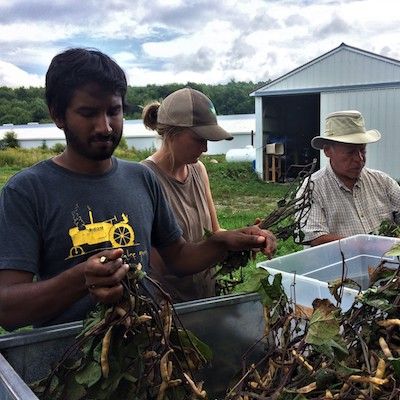 October Seed Grower Meet-Up
Thursday October 28, 2021 @ 7:00 pm

-

8:00 pm
---
Last month's Seed Growers Meet Up was just popping with questions and answers from the EFAO seed community, so to keep this momentum going this month's Seed Growers Meet-Up will be another open space to hear from other seed growers and share questions. 
Farmers, bring your questions and areas of contemplation; we'll work together to try to address as many as we can. Maybe you have some questions about how to best thresh or winnow a particular crop? Or, what is the way others store or pack seeds? Perhaps you want to connect with potential farmers or seed companies for a seed contract in 2022? Perhaps you want to hear about how this year's breeding projects went and ask questions about ones you want to start next year? This is the place for all of these questions and conversations! 
This is the sixth Seed Grower Meet Up which we are hosting monthly for EFAO members. Growers of all experience levels and at all points in the process of seed saving and production are welcome. Participants will have the chance to network, strategize on issues, and learn with other seed growers.