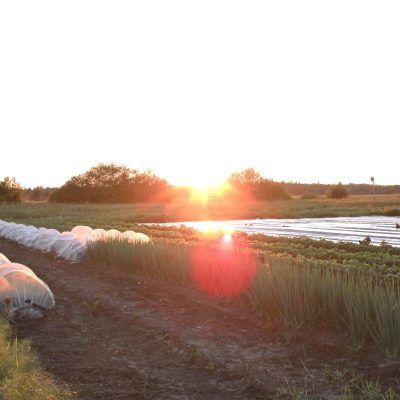 No-Till 101 for Market & Home Gardening
Monday February 28, 2022 @ 1:00 pm

-

2:30 pm
---
Join Isabelle and Ryan from Field Good Farms for a small-scale no-till primer, just in time for the 2022 growing season! This session is intended to equip you with the confidence to put some no-till principles into practice and will be suitable for market gardeners and home scale growers who are operating on a few acres or less. This session is best suited to those who are relatively new to no-till growing (<3 years experience) and would like to gain suggestions and tips for implementing no-till practices. Isabelle and Ryan will share some general no-till principles and lessons they've learned along the way, and then dig into participant questions.
Please fill out this brief survey as soon a possible so that the presenters can tailor the information they share to benefit the greatest number of participants.
About the Speakers: Isabelle Spence-Legault and Ryan Spence are co-owners/operators of Field Good Farms/La ferme j'me champs bien, a small-scale organic vegetable farm in Northeastern Ontario founded in 2011. Currently Field Good Farms operates a 40 member winter CSA program, a 60 member spring CSA program, a 90 member summer CSA program, a 70 member fall CSA program and sell to Click Fork, an online farmers market they helped to create in 2018.  Field Good Farms is constantly evolving, but currently their interests include increasing biodiversity, conservation, soil amelioration, including more perennial crops and value added products for the CSA program, meaningful leadership and living joyfully. Ryan and Isabelle have many years of experience with no-till practices.