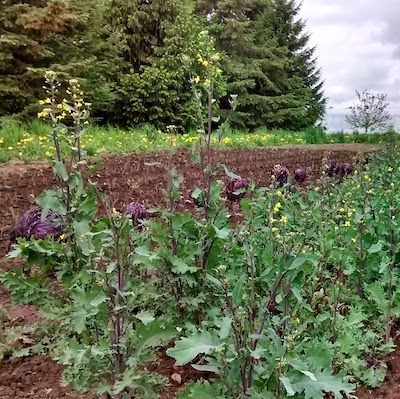 May Seed Grower Meet-Up
Tuesday May 30 @ 12:00 pm

-

1:00 pm
---
It's a busy time of year, yet seed growers have expressed that having these Meet-Ups is valuable! So come join Rebecca Ivanoff, EFAO's Seed Program Manager and fellow Ontario seed growers in thinking about the 2023 seed saving season! What seed crops are you planting? What variety trials are you working on? Seed growers and seed curious folks, bring your seed questions and areas of contemplation and we'll work together to try to address as many as we can.
Join our informal monthly meetup with other seed growers, both aspiring and seasoned, to talk about your questions and ideas about seedkeeping and seed production. This Meet-Up offers a place for us to share our seed producing knowledge and to hear about upcoming seed events. As always, our goal is to encourage each other to grow a great diversity of seeds of high quality and in the quantities growers need.
This Seed Grower Meet-Up is hosted monthly free for EFAO members, and now open to non-members too!! Growers of all experience levels and at all points in the process of seed saving and production are welcome.