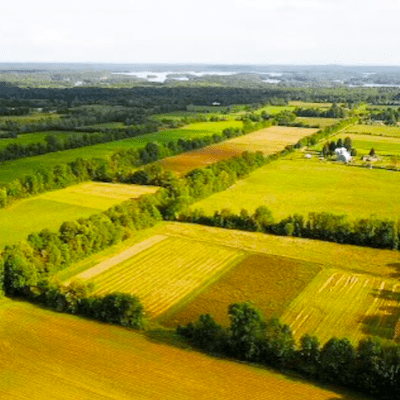 Ironwood Organics: Selecting the Seed
Thursday August 31 @ 10:30 am

-

3:30 pm
---
On Thursday August 31st, join Chris Wooding and other EFAO members for a hands-on demonstration of harvesting and cleaning small to medium scale heritage grains. Chris will take us out to the fields so we can see some of his harvesting techniques, and then we'll head to the barn to have a walk through of all his equipment from threshing boards to combines.
Chris will give us an overview of this season's harvest: how planting timing and seeding rates impacted the grain as well as his drying, cleaning and storing methods. Named varieties are handled differently than Ironwood's custom polycultures and maslins – learn all about Chris's methods! Remember that it's never too early to start thinking about seeding for next season – especially if you're using seed from your own farm!
Chris, like farmers and seed stewards before him, is working to create and adapt an incredible diversity of grains through both on-farm plant breeding and selection. This work is at the heart of seed security and emerging regional seed systems, and it is vital to sustain climate resilient agro-ecological agriculture.
Chris is excited to talk about grain seed including: how to source varieties, how and why to grow blends, what policies affect this work, and how his style of on-farm selection helps build resilience.  We will also spend some time on roguing selections, and using environmental stressors, as a means to fast track the local adaptation of grain.
Come see, touch, taste, and smell the beauty, deliciousness, and resilience of regionally bred and adapted varieties and how each of us plays an important role in supporting this work!
Please bring a picnic lunch to enjoy on the farm!