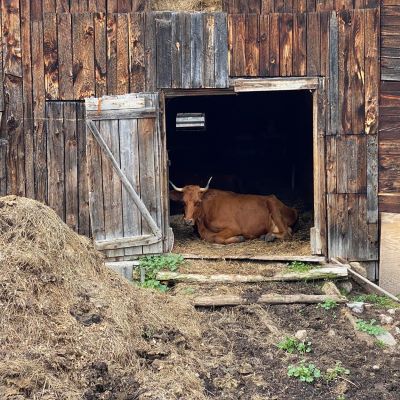 Intro to Practical Biodynamics
Saturday October 14 @ 9:00 am

-

4:00 pm
---
Members of the Society for Biodynamic Farming and Gardening can register by contacting Edward Battiston at 613-390-1971. All others must register through EFAO. Preparations will be available to BioD members at no cost.
This tour is intended for gardeners and farmers curious about how basic and practical BioDynamic processes can augment their soils.
There are two practical ways to apply the seven herbal 'preparations' (yarrow, chamomile, nettle, oak, dandelion, valerian, horsetail) to gardens and fields. The morning session will go through the steps of layering and inoculating a compost pile. In the afternoon, you may participate in a stirring and liquid application on Littlefoot Fields. These Biodynamic activators are a simple way to augment well tended soils, bringing them to greater health and balance.
This is a collaborative, hands-on learning experience. Farming clothes, boots and gloves are recommended. The day will include a tour of the rotational grazing system of the farm's herd of French Canadienne cattle. Littlefoot Fields is a new farm located in a vintage farming village on the marginal soils of the Upper Ottawa Valley.
Schedule:
9AM to 12PM
Learn how to layer and inoculate a biodynamic compost pile.
12PM
Potluck lunch. Please bring a dish to contribute, as well as a plate, bowl, cup and utensils.
1PM to 4PM
Fields tour of cattle and rotational grazing system on marginal meadows. Discover techniques for stirring and spraying the Barrel Compost Preparation.
The purpose of the Society for Biodynamic Farming and Gardening is "to promote, develop and guide the application of biodynamic agriculture methods, in accordance with the principles set forth in the agriculture course given by Rudolf Steiner in 1924, in Koberwitz, Germany".
In order to make our events accessible to all current and aspiring farmers in Ontario, EFAO uses a "pay what you can" model. To register using this model, please complete this form!