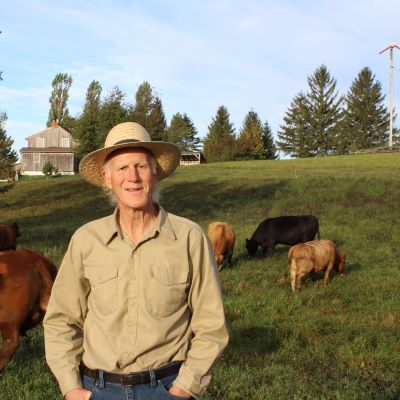 Holistic Management Course – 10 Sessions
Thursday November 9 @ 7:00 pm

-

9:00 pm
---
Is your farm business struggling to make a profit? Are your land, water and ecosystems in need of rejuvenation? Do you struggle with the farm-work-life balance? Are you wondering about how you can pass on your farm and legacy?
Holistic Management helps farmers discover tools to make better, more informed decisions to reach your family and farm goals.
This course will be held over 10 webinars starting in November 2023 – with a break for winter holidays – and ending on February 1st of 2024. The course consists of 10 x 2 hour online sessions from 7 – 9pm on Thursday evenings. The course will cover the main elements of Holistic Management:
Goal setting,
Financial Planning,
Decision Testing,
Monitoring (decisions and ecosystem processes) and
Planned Grazing.
Holistic Management has been helping farm and ranch families make better decisions for their people, their land and their finances for over 50 years.  This course can serve as an introduction to Holistic Management for those new to HM.  It will also provide an opportunity for review and refinement for those already familiar with HM.
Participants will have access to digital Holistic Management manuals for goal setting, decision testing, financial planning, biological monitoring and planned grazing. Recordings of the sessions will be sent to all registrants after they take place.
The first sessions will explore goal setting and decision testing, the next sessions will go through the financial planning process and the final sessions will cover monitoring, grazing planning and review goal setting and decision testing after participants have had a chance to use their holistic goal and test decisions during the previous weeks.  During the course participants will have been able to develop an initial holistic goal, a draft financial plan and, depending on the operation, a grazing plan or crop or garden plan.
Course dates:
2023: Nov 9, 16, 23 and Dec 7, 14

2024: Jan 4, 11, 18, 25 and Feb 1
Note: There is a minimum and maximum number of participants we can accommodate, and running the course will depend on registration numbers. Prices listed are per farm team. Prices increase by $50 October 30th 2023 – so register today!
Scholarship Option:
Holistic Management has proven very helpful for farmers in improving the financial situation of their farms.  IF you would like to take this course BUT the cost is a barrier, please contact Tony directly at tonymcquail@gmail.com about this option.
About the Facilitator: 
Tony McQuail bought his farm near Lucknow, Ontario in 1973. He and his wife, Fran, have run a diversified organic farm raising livestock, a small apple orchard and operated a community supported garden. McQuail was an early adopter of rotational grazing and has decades of experience in pasture management and fencing systems. At Meeting Place Organic Farm they raise grass fed and finished beef, pastured pork and pastured poultry and have done some experimenting with cocktail cover crops. They do much of their farming with work horses and provide training in this skill to apprentices. They took a played out crop farm from approximately 1.5 soil organic matter to 3.5 to 7% organic matter moving CO2 from the atmosphere into the soil. The McQuails have transferred the farm operation to their daughter Katrina and continue to be actively involved in it.
This course is an OSCIA-recognized On-Farm Climate Action Fund (OFCAF) Knowledge Sharing Event (KSE) for applicants with approved Rotational Grazing Systems projects. Participants must attend at least 8 out of the 10 course sessions live in order to count this as a KSE. Questions about OFCAF should be directed to OFCAF@ontariosoilcrop.org