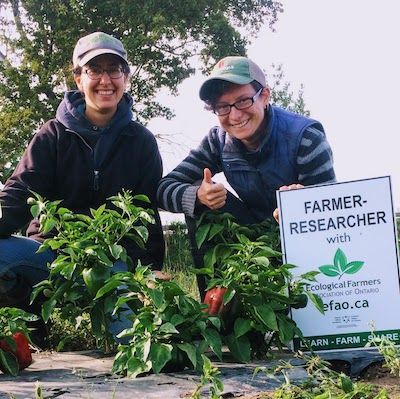 Farmer-Led Research Virtual Workshops
Tuesday December 14, 2021 @ 1:00 pm

-

Thursday December 16, 2021 @ 2:00 pm
---
It's that time of year again! Time to start shaping your questions and curiosities into research ideas! 
The Farmer-Led Research Virtual Workshops are an open space to join fellow farmers, farmer-researchers, and research staff to discuss your curiosities and research ideas for the upcoming season. 
There will be a short (5 min) presentation about application process for farmer-led research at the beginning of each session, followed by time for participants to brainstorm, network, strategize on ideas, and learn in community with other farmer-researchers. Farmers and farmer-researchers of all experience levels are welcome. 
Registration gives you access to all three workshop sessions. You can attend all three or pick the day that works best for you.
Tuesday, December 14, 1-2pm – Soil health, reduced tillage and cover crops*
Wednesday, December 15, 1-2pm – Breeding and seed selection*
Thursday, December 16, 1-2pm – Pasture regeneration and livestock*
*Note that the focus areas for each virtual workshop are only suggested areas of discussion.  All topics are welcome to be discussed in any session.