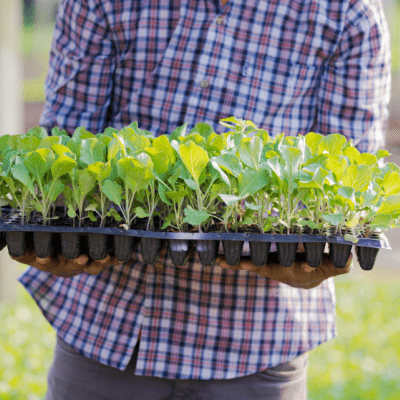 Online Farm Planning Course
Tuesday January 12, 2021 @ 7:30 pm

-

Tuesday March 16, 2021 @ 9:00 pm
---
***This event is now full and registration has closed.***
EFAO and Everdale have partnered to offer this intensive farm planning webinar series.
Thinking about starting a farm business? Already running one but struggling with business planning? If you're ready to start planning your farm business, this webinar series is for you.
Over the course of ten weeks, participants will write a detailed farm plan, as well as gain valuable insight from experienced farmers and receive optional one-on-one mentorship – all using an online/virtual format.
If you are a farmer living in northern Ontario, you are eligible for a 10% discount on the registration fee for this course. Please fill out this form to confirm your eligibility.
In order to make this course accessible to all participants, EFAO will strive to cover registration fees for anyone who needs financial assistance. EFAO strongly encourages anyone facing financial barriers to participation to request support by completing this form.
***Prices increase by $25 on January 5th***
In addition to the Webinar Sessions outlined below, program participants will receive:
Access to all templates, documents, links and resources needed to complete their farm plan.

Real-world case studies and sample plans provided by EFAO member farmers.

Access to (optional) one-on-one mentorship with an experienced farmer, at a discounted rate, to review their farm plan and/or answer questions about their farm. 

Discounted rates on additional new farmer programming taking place between January – April 2021. 
Online sessions take place every Tuesday evening from 7:30pm – 9:00pm on January 12th, January 19th, January 26th, February 2nd, February 9th, February 16th, February 23rd, March 2nd, March 9th and March 16th. 
*Writing a farm plan will require some extra time outside of webinar sessions. We recommend that participants complete the different sections of their farm plan between each webinar session.

*All webinars will be recorded, and recordings will be made available to participants.
Program Facilitator:
David Alexander has worked at Everdale since 2010 as the Farm Programs Coordinator. As the coordinator of the Sustainable Farming Certificate and Farm Planner programs, he has seen over 150 new farmers graduate with the skills and knowledge that they will need to be successful in their own ventures. David has also travelled to other parts of Canada to deliver specialized farmer training courses for other organizations. In coordinating Everdale's Harvest Share program David has been instrumental in providing fresh, local, organic produce to over 100 families, year-round.
Program Outline:
Week 1: Farm Visioning
This workshop will cover the bigger picture questions surrounding the development of a whole farm plan. Why do you want to farm? Where are you now and where are you headed? How will an agricultural business fit with the rest of your life and in your community? What will be your enterprise of focus and how do you determine the scale of your business? Learn how to craft a mission/vision for your farm plan that takes into consideration your lifestyle, family and social goals, as well as your financial goals and needs.
Week 2: Planning for Production
What products do you plan to sell on your farm? How will you produce what you sell? Learn what's needed to write a production plan for your farm, and which tools can support this process and are appropriate to your scale and farm model.  
Week 3: Farmer Panel – Choosing the Right Enterprise and Scale
Hear from a panel of farmers about why they chose their particular enterprise and scale of production and what their production planning process looks like. 
Week 4: Marketing and Distribution
This session will look at the factors that can lead to a successful marketing strategy for your business. How do you conduct market research? How do you evaluate market opportunities and possibilities? How do you price your product and effectively promote it? All these questions will be addressed as well as appropriate distribution channels and methods for your products. 
Week 5: Farmer Panel – Marketing and Distribution Strategies
Hear from a panel of farmers who use different strategies to market and sell their products. Find out why they chose their particular marketing strategies, and what they've learned along the way. 
Week 6: Record Keeping
Farm businesses have an incredible amount of information to track. This session will explore the information you should be keeping track of, and the tools and methods available to help keep everything organized. 
Week 7: Farm Financials
This workshop will focus on the key financial information that every small business owner should know, starting with terminology and progressing into different ways of organizing your business's financial records.
Week 8: Farm Focus – Financials
Take an in-depth look into how one farm organizes and tracks all their financial information. Get great tips, advice and ideas to help you plan the finances for your own farm.  
Week 9: Meeting Requirements
What steps do you need to take to meet the legal requirements of starting up a farm business In Ontario? Should your farm be a sole proprietorship or should you incorporate, and what are the advantages behind each? What regulations do you need to comply with? This session will help you understand what you should be doing to start your farm business out on the right foot.   
Week 10: Risk Management
Farming comes with risks – from weather, market fluctuations, and even personal injury. Coming up with a plan to prevent risks and deal with those that might come up will help keep your farm business stable in the face of adversity.