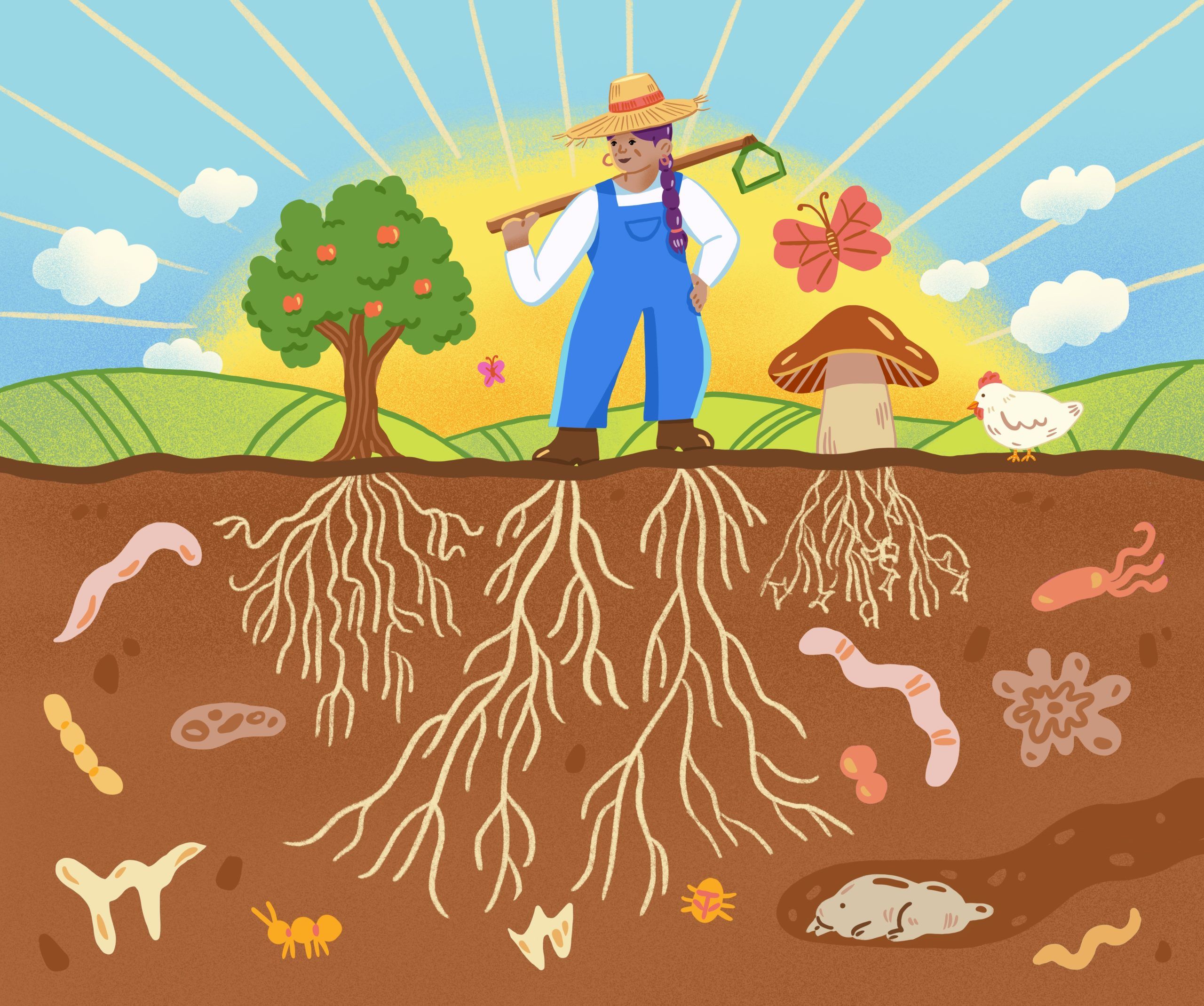 Eastern Regional Gathering
Sunday November 27, 2022 @ 10:00 am

-

5:00 pm
---
This year's EFAO Conference theme, Regrowth, is a reflection on how EFAO and its members have grown and changed throughout the last three years. It is also an homage to the many ways ecological farmers seek to work within natural cycles. From the necessity of pruning to the beauty of compost, ecological farmers understand that aligning with natural cycles of life and death is paramount to addressing our planet's ecological crises.
As we take time to reflect, learn, and grow, EFAO hopes to foster new ways to connect, build community, and share learning. We hope that out of these strange times come many opportunities for us all to experience life-giving regrowth.
Note: As always, children are welcome at the Regional Gatherings, however please note there will be no childcare available, and venue capacity is limited.
COVID-19 Precautions:
Masks and intentional distancing are welcome at the EFAO Conference Regional Gatherings, but are not required.
The venue will not be at capacity for this event.
If you are not feeling well on the day of the event, please consider staying home.
Prices increase November 11th!
In order to make the EFAO conference accessible to all participants, EFAO strives to cover registration fees for anyone who needs financial assistance. EFAO encourages anyone facing financial barriers to participation to request support by completing this form.
Farmers who are Black, Indigenous, or people of colour can register for a bursary to attend the EFAO Conference Regional Gatherings and the EFAO Conference Online Program. Please contact angel@efao.ca for more information.