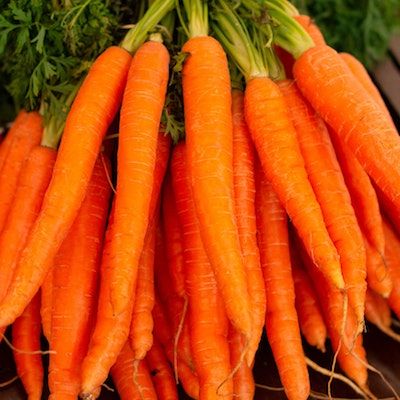 Carrots! Variety Selection and Seed Saving
Wednesday September 16, 2020 @ 3:00 pm

-

4:30 pm
---
Did you know that almost half of the world's carrot seeds are being produced in Oregon? That's because carrots there enjoy dryer weather and isolation from their wild relatives. Though they are a staple food across Canada, evaluating, breeding, and saving seed from carrots can be uniquely challenging in many Canadian climates. Take a look at the Seed Saving & Selection for Carrots Factsheet to learn more.
This bilingual webinar will address topics such as variety trials, participatory plant breeding and seed saving. This webinar will include presentations de Petra Page-Mann (Fruition Seeds), Claire Luby (University of Wisconsin Madison & Open Source Seed Initiative), Helen Jensen (Sème l'avenir/ALÉBIO) et Charlotte Giard-Laliberté (CETAB+).
Join us for this 1-hour webinar to learn more about red and orange carrots! This webinar is being hosted in partnership with CANOVI. CANOVI farmer are encouraged to come with questions about their 2020 trial. Everyone is welcome!