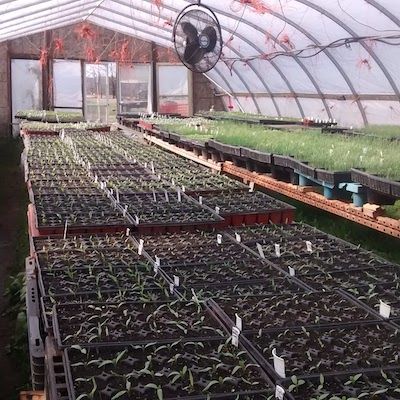 April Seed Grower Meet-Up
Wednesday April 27, 2022 @ 4:00 pm

-

5:00 pm
---
Greenhouses and hoop houses are turning green with little seedlings that have not only been started off with seed but may also be destined to produce seed for our regional seed system! What seeds are you growing this year that you'll collect more seed from later this year? This Meet-up offers a place for us to share our seed producing knowledge and to hear about upcoming projects, webinars, or workshops you can get involved with. As always, our goal is to encourage each other to grow a great diversity of seeds of high quality and in the quantities growers need.
Growers, bring your seed questions and areas of contemplation; we'll work together to try to address as many as we can. And when we find a question we can't address at the moment, this is a place to let the Seed Program Manager know so we can arrange further education opportunities. 
This Seed Grower Meet-up is hosted monthly for EFAO members. Growers of all experience levels and at all points in the process of seed saving and production are welcome.