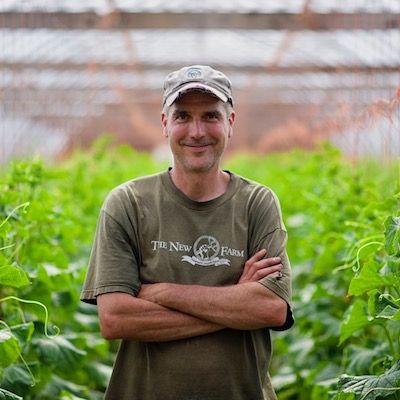 Bio
Brent Preston and his wife Gillian Flies own and operate The New Farm, a certified organic vegetable operation near Creemore, Ontario. When they established the farm in 2007, Brent and Gillian grew a wide variety of vegetables that they sold in the Creemore Farmers' Market, and through a single wholesale distributor. They now specialize in cut salads, beets, potatoes and cucumbers, exclusively for the wholesale market. The New Farm serves fine dining restaurants, specialty retailers, home delivery services and institutional clients through a number of distributors, and also has a long-standing relationship with The Stop Community Food Centre. Prior to starting the farm, Brent worked in journalism, international development and human rights.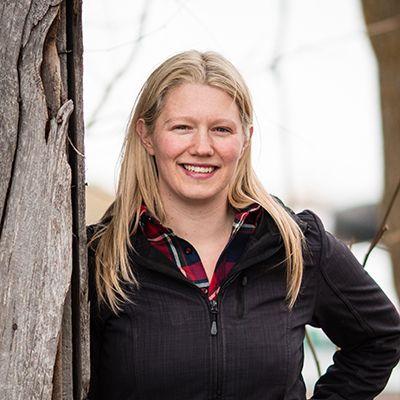 Jennifer Seilern
Vice President
Bio
Jennifer Seilern runs Seilern Farm with her husband, Mathias, and their three young children, near Kincardine, Ontario. Their 300 acre cash crop and livestock farm is certified organic and biodynamic. Jennifer joined the board in 2015 to fulfill her desire to begin giving back to the ecological farming community that has supported her learning and farming so much over the years. Jennifer holds a degree in agricultural science and a postgraduate diploma in agricultural communications from the University of Guelph. She is excited to put all of her skills to work in helping to propel the ecological farming movement forward.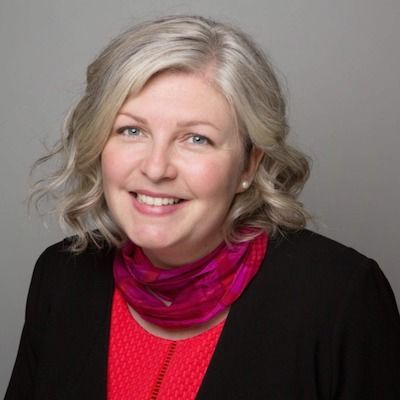 Melissa Watkins
Treasurer
Bio
Raised on a hobby farm, Melissa's interest in agriculture began when she came to realize that her barnyard friends eventually made their way to the dinner table.  Today she is the Project Director of Food from Thought: Agricultural Systems for a Healthy Planet, a research program led by the University of Guelph. She also managed the research programs of the Ontario Agri-Food Innovation Alliance, U of G's partnership with the Ontario Ministry of Agriculture, Food and Rural Affairs. She was the Director of Operations and Farm Succession Program Manager at FarmStart from 2008-2015 and was the founding Executive Director of the Ontario Farmland Trust before that. With decades of board governance experience, she brings leadership in not-for-profit finance, HR, and partnership development to the EFAO Board.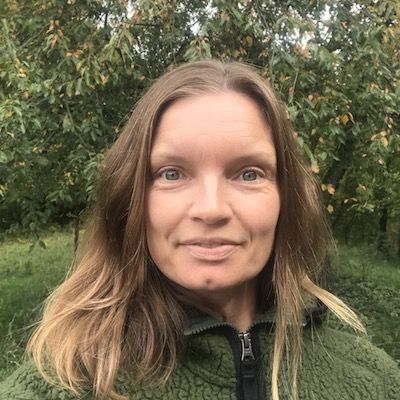 Bio
Crista Thor, along with her partner Mike and son Kjell, operate a farmstead east of Kingston, Ontario. In their first years, they operated a 100+ member vegetable CSA. In the past four years, they have been no till vegetable gardening, rotationally grazing cows, sheep and goats, chasing chickens and geese, managing water and woods, planting hedgerows and developing a small agroforestry project. Farming has endured as the fire that burns brightest in Crista and her impulse to find a voice within the regenerative farming movement grows daily. Deeply committed to the values of the EFAO, Crista is keen to work with the organization to further its vision.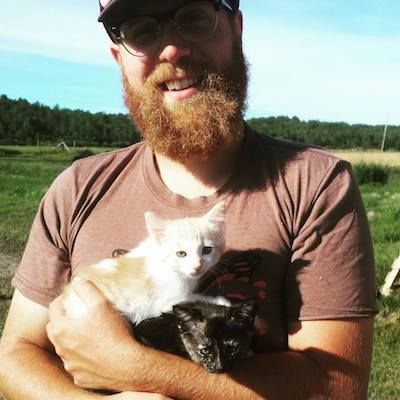 Éric Blondin
Bio
Eric Blondin and his partner Peggy-Gene Baillie operate Three Forks Farms, a certified organic farm in Warren, Ontario. They serve direct and wholesale markets in Sudbury and North Bay with mixed vegetables and pasture-raised chicken. Eric has seen firsthand that one of the best tools for ecological growers is farmer-to-farmer support and cooperation. He joined the Board to help EFAO continue to provide a framework for this support and to help foster a growing community of ecological farmers.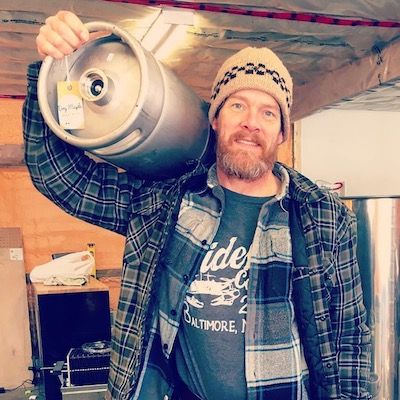 Brent Klassen
Bio
Brent Klassen and his wife Val Steinmann have lived at Heartwood Farm in Erin, Ontario since moving from Toronto 14 years ago. During that time, they've raised a variety of grass-fed livestock, made maple syrup, and planted fruit and nut orchards. In 2015, Brent explored cider-making as a way of utilizing some of what the orchards produce. From there, Heartwood Farm & Cidery was born and now produces a variety of hard ciders that are commercially available at Heartwood's farm store, a few farmers' markets, and at selected local restaurants. Prior to establishing the cidery, Brent was the founding partner of a couple marketing firms: Blue North Strategies and Blue ID.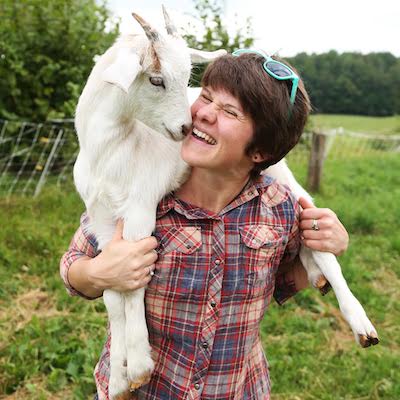 Katrina McQuail
Bio
Katrina McQuail, with assistance from her husband Ben and support from other family members, owns and operates Meeting Place Organic Farm. They raise certified organic pastured pigs, grass-fed cattle and meat chickens. They farm with Suffolk-Punch draft horses, have a couple milk goats and an old apple orchard from which they make their apple butter. They also have a pet pig named Pickle. They are part of the Southwestern Ontario C.R.A.F.T farm network, committed to experiential and practical education for prospective farmers. Katrina is excited to be raising animals and growing food, contributing to regenerative agriculture, providing more nutritious and local food for her community and creating less unnecessary plastic waste. She looks forward to supporting the EFAO through serving on the board.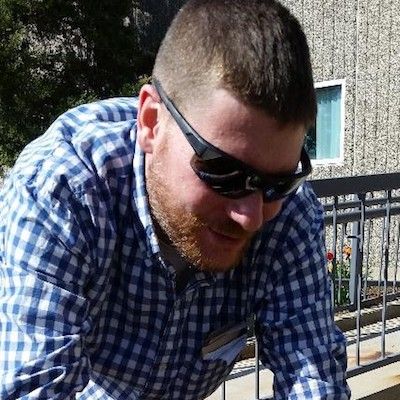 Eric Payseur
Bio
As an urban farmer, experiential educator and Organic Master Gardener, Eric has been growing food for over 20 years. He has taught courses on local sustainable food systems at McMaster University, St. Lawrence College, and the University of New Mexico and, most recently, Eric worked for the organic certification body Ecocert Canada. He is now the Regional Event and Education Manager for the Canadian Organic Growers in Ottawa, Ontario. He is incredibly excited to join the Board and help EFAO continue to grow.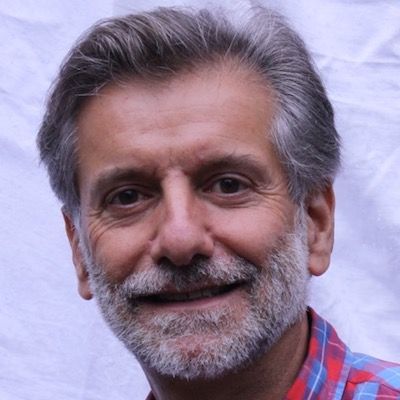 Ricardo Ramírez
Bio
Ricardo Ramírez brings many years of experience in different countries, with the last 22 as an independent researcher and consultant based in Guelph, Ontario. He collaborates with other consulting teams in Ontario and internationally as a project evaluator, and providing training in strategic planning, evaluation and communication.
His first job after completing a degree in Crop Science (Guelph) was building a demonstration farm in Colombia and producing training materials with farmers. Later he worked for the United Nations Food and Agriculture Organization, and with several international agriculture projects. He was Associate Professor in Capacity Development and Extension for two years with the School of Environmental Design and Rural Development, University of Guelph; and remains as Adjunct Professor.  His son & daughter-in law own and operate Zocalo Organics where he likes to get his hands dirty.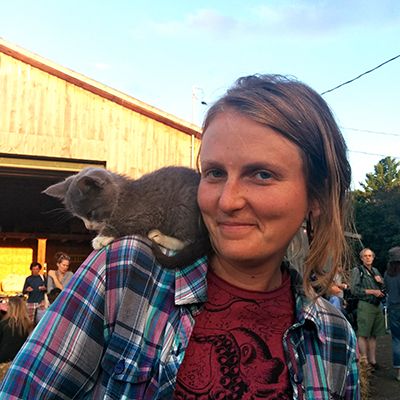 Annie Richard
Bio
Annie Richard is one of three operators of Kitchen Table Seed House on Wolfe Island, near Kingston, Ontario. In addition to growing organic vegetable, herb and flower seeds of regionally-adapted varieties, Annie has a keen interest in research and plant breeding. She was fortunate to spend the 2017 season at Cornell University working with Dr. Michael Mazourek and his team in the plant breeding department to further develop her understanding of plant breeding for organic systems. She continues to learn as a farmer-researcher in cooperation with EFAO's Farmer-Led Research Program and is currently working to develop new sweet pepper varieties as part of the Southern Ontario Pepper Project, among other farm-based breeding endeavours. Annie is energized by the dynamic community of farmers in the EFAO and strongly believes in its work.